Where to catch a gig 
The Village Underground
In space that was once a railway coal store, a music hall and an eighteenth century theatre, currently resides the worlds first carbon neutral studio and concert space, The Village Underground. Part creative community and part arts venue, this venture sees a turn-of-the-century warehouse converted endlessly in the name of art exhibitions, theatre performances and music concerts. With Duke Dumont, Sebastien Tellier and Tiga all to play before the end of the year, it's a good thing the "living roof" dampens concert noise. 
Royal Albert Hall
Where Adele gave that performance.
Fabric
Fabric is a mega-club like nothing we have in Australia. Having established a name for itself world wide for consistently bringing the party and holding its own among fellow London super-clubs Ministry of Sound and Heaven, it's no wonder Nina Kraviz, Erol Alkin, BEN UFO and Wilfred Giroux will all be paying it a visit before the year's out. Expect to pay a lot of money for a night you won't remember. 
02 Academy Brixton
Becoming a music venue in 1983, The Brixton Academy, currently sponsored by 02, is a 5000 capacity venue that continues to attract artists from all genres and has been voted NME's Venue of the Year 12 times in its short history. Its greatest claim to fame is hosting The Smith's final show in 1986, although with a bill that includes SBTRKT, BANKS, Little Dragon, Jessie Ware and Caribou all due to play in the next 6 months, we're sure thats going to change.  
KOKO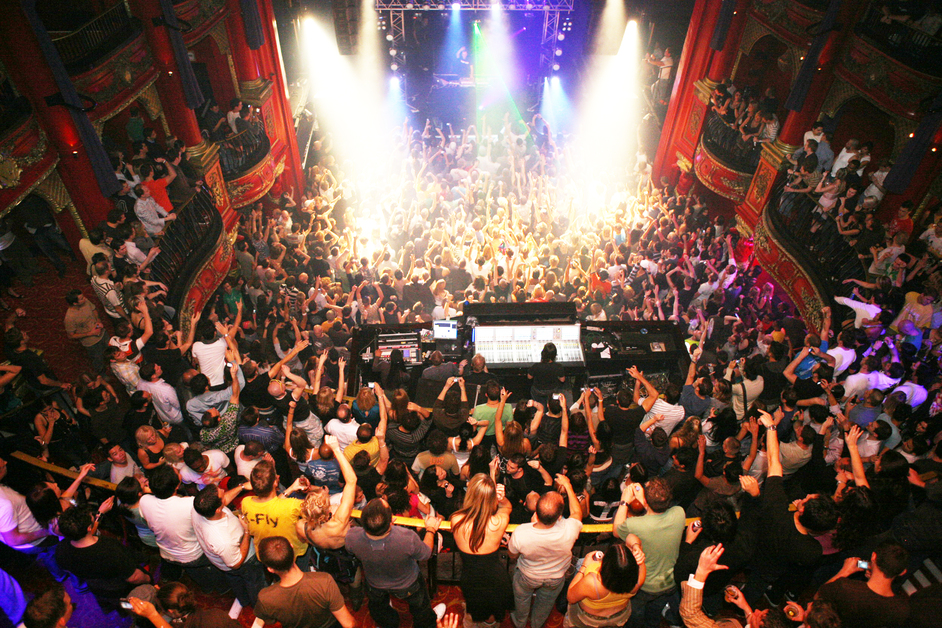 Previously known as the Camden Palace, KOKO is currently one of London's premiere live music venues. In 2009 it host the iTunes music festival which attracted well over 45,000 people over 30 nights. Since its extensive renovations in 2004 under the lead of Mint Entertainment, the venue has seen Coldplay, Madonna, Lily Allen, Thom Yorke, Kanye West, Skrillex and many more grace its perfectly refurbished stage