Here at theinterns, what underpins everything we do is an unwavering desire emphasise the "new" in "new music." So, with yesterday's sad revelation that The Big Day Out Festival will not be returning to our shores come 2015, having debuted in 1992 with newer-than-new band, Nirvana as a headliner (that's right, before Nirvana were even a thang), we decided to take a moment to reflect on the many personal cherries we popped as frequent visitors to the iconic festival responsible for instilling a love of all things music (and otherwise) in us for over 20 years.
The first time we experienced an on stage Iggy-orgy.
During their first visit to Australian shores, Iggy and The Stooges invited a countless number of semi-clad young punters on stage to dance with them during submissive-anthem-for-the-masses, I Wanna Be Your Dog.
The first time everyone ignored that flag ban.
Nothing to see here. 
The first time Marilyn Manson showed us just how many uses The Bible really has.
Including acting as a kleenex for when you're dressed as Hitler and feel like a cheeky rub and tug.
The first time we actually raged Against The Machine.
If we learnt one thing during 2008's Big Day Out Festival it was this: A sure fire way to instill anarchy and pandaemonium in a 46-000 strong crowd is to follow Rage Against The Machine's Killing In The Name of, with riot-inducing equal, Bulls on Parade. People really don't like that combination. 
The first time Eminem turned down six million Aussie dollars. Well, probably not the first time.  
Along with Blink 182 and Prince, Eminem turned down a hefty sum of money to headline the long standing festival during 2012. As a result, festival organisers sought help from who else but Yeezus. Which led to the following... 
The first time Kanye went all prophet on our ass.
During Kanye's 2012 performance, crowds were treated to a 7-minute vocal break down at the end of Lost In The World in which he, unsurprisingly, lamented his exclusion from the fashion world and a 10 minute story of a Friday night date gone wrong. 
He also managed to irriate second headliner Soundgarden that year. Kanye decided to perform a loud soundcheck during Soundgarden's show with Chris Cornell later responding, ""Sounds like there's children playing music there, retarded children, retarded as in held back." In response, Kanye went on stage 45 minutes late.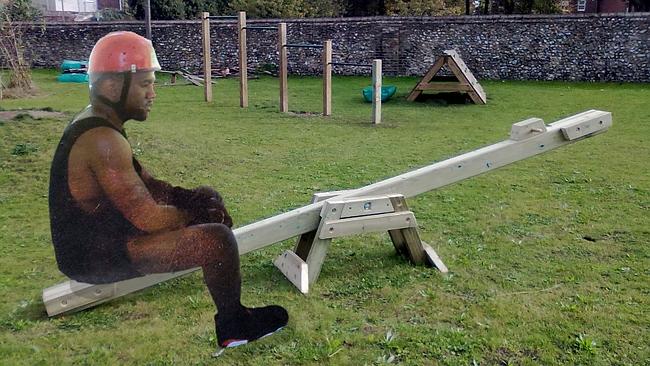 The first time Bjork cancelled, assaulted photographer
One of the bigger cancellations in Big Day Out's history was Bjork's pull-out of the Sydney show due to "swelling vocal chords". A few days earlier she had already run into trouble when she tore a photographers shirt apart at the airport in Auckland. Shen then fell to the ground. She hasn't returned to Australia since 🙁
The first time we were introduced to Silverchair
In 1995, three long-haired, grungey teenagers were added to the bill. Like Nirvana, the trio typified the raw, rock n' roll atmosphere of early Big Day Out's. That year, they would go onto release Frogstomp which headed straight for number one in Australia and reached the top ten in the USA. The year before, Tomorrow, had already topped charts around the world and so, this was somewhat of a premature victory lap.
The first time Big Day Out buggered up its second Sydney show.
Yep, it happened twice. In 2012, no doubt, elated with the joy of securing Kanye as a headliner, festival organiser put on another Sydney show. In 2011, with Muse at the helm, both Sydney shows had sold out in record time. Organisers had hoped the same would happen in 2012. Unfortunately, not. Weeks before the event the BDO had to introduce a 'bring a friend' policy for the second show, essentially giving tickets away for free.  In 2014, having not learnt from previous mistakes, organisers attempted it again and then promptly cancelled it before it got to the point of a 'bring a friend' policy. Phew.
The first time headliner Neil Young cleared the mainstage
In 2009, Neil Young came as a confusing addition as headliner to the Big Day Out. While most that stayed, were enamoured with his predictably brilliant set, most of the youngsters had fled the arena, leaving one of the sparsest headliner crowds in memory. Where did they all head to? The Prodigy in the Boiler Room which in Sydney, at least, was closed, with thousands of people having to crowd around a screen outside. Still, they looked satisfied.
The first time you went to the Big Day Out
All jokes aside, the Big Day Out will for many of you be etched in your mind as one of the first festivals you ever went to. No doubt you have memories of downing UDLs before the gate, passing out from heat exhaustion and experiencing the immense euphoria induced by seeing your favourite band on the mainstage. Over two decades, the Big Day Out has become a staple in many punters diaries, consistently churning out larger line-ups than many of the other festivals. Believe it or not, come Australia day, you may just wish you were singing along to the Hottest 100 live at the Big Day Out.

Microsoft Word is on the street that we've got heaps of goodies to give away to all our devoted readers. Read below for all theinterns-exclusive* content!
WATCH: Zane Lowe interviews Rick Rubin
Rick Rubin, without a doubt, is one of the most legendary producers in the world. He's been behind records by Adele, Black Sabbath, Red Hot Chilli Peppers and er...Shakira. His most recent masterpiece is Kanye West's Yeezus which he talks about in this interview with Radio 1 host Zane Lowe. On Yeezus he says, "I thought it was coming out in a year. Kanye said five to six weeks, and I said 'Really?". He also talks about Shakira saying, "She's so successful because she's competing with all these manufactured pop artists, and she's not a manufactured pop artist." Lowe is a formidable interviewer and leads a career spanning chat with the bearded maestro. Rubin is an utterly fascinated mind.
LISTEN: Dillon Francis live at EDC
The funnyman of EDM continues to tear through festivals this summer, with his light-hearted yet heavy-beat set. If at all you're feeling flat, nestle into this live set and be taken away to EDM heaven as Francis drops cuts by everyone from Major Lazer to Lil Jon. It's a shame we can't see the DJ's pizza-shooting antics but hearing KCI and Jojo close out the set with All My Life should be enough to tell you that he's as unpredictable as ever.
[soundcloud]https://soundcloud.com/dillonfrancis/dillon-francis-live-at-edc-las-vegas-2014-free-download[/soundcloud]
DOWNLOAD: Zola Jesus- Dangerous Days
The master of dark arts, Zola Jesus is giving away the first single from her new album Taiga. Jesus has always been known for being a dark songstress but it seems she's embraced a more melodic, pop side on Dangerous Days. Taking cues from her work with French producer M83, the new single maintains the brooding synths from Conatus and adds a throbbing beat for a hands-in-the-air chorus, the likes of which we haven't seen done in such an explicit way before.
Head over to her website and sign away your email for the free track.
LISTEN: LUCIANBLOMKAMP - Help Me Out
This latest track from young Melbourne producer LUCIANBLOMKAMP is an electrical-charged slow burner. It may seem mellow to begin with but Give Help Me Out a run in its entirety; the steady bass and sexy sax solo really top it off.  We can picture this number during the early hours in a club but for the moment our headphones will have to do.
[soundcloud]https://soundcloud.com/lucianblomkamp/help-me-out[/soundcloud]
LISTEN: Sonder - Feel Me
Get transported to the sun-drenched, glistening...UK? London-based Sonder's shimmery Feel Me is packed with the hope of good times and, according to the Deep House producer, 'sunny vibes'- very unlike the English Summer  you'd imagine. Can't afford a trip to the European Summer? This free download will have to do.
[soundcloud]https://soundcloud.com/sonder-uk/feel-me[/soundcloud]
WATCH: Record shopping with Seekae
As much as you'd like to shop with Seekae chances are you won't be anytime soon. Factmag have taken the Aussie, Future Classic-signees and taken them record shopping while they chat about their forthcoming album, The Worry. What do they pick up? Actress, el-p and a few more that you'll have to watch to find out.
* Content is not exclusive to theinterns 
Archaeological Report
Location: CD stack in my childhood bedroom
The site of my childhood bedroom, located about 5km North of the Brisbane City, contains relics of a time between the dates of '95 & '10. On the weekend dating 21/22 June, armed with CD cleaner and my trusty box of Telfast, I decided to excavate this site in the hopes of discovering long-lost musical artefacts.
Amongst the red herrings consisting of blank CDs, photo CDs, a Where In The World Is Carmen Sandiego game, the Big Brother CD single & Peter Combes' Christmas Carols, there were some fruitful discoveries which can tell us a lot about my musical past.
Unfortunately, with the approximate lifespan of CDs ranging 10-15 years, some results came back inconclusive. A report of my successful findings can be found below (dated in chronological order):
Item #1
Approximate Date: 1999/2000 AD
I almost ejected the CD upon hearing the first song, thinking it was one of my parents' Spanish-themed dinner party CDs. Turned out to be the next best thing - Enrique Iglesias. Ranging from soppy pop songs to tracks about weed and 'jacking off', this playlist is just as confused as the fashion at the turn of the Millennium.
1. Enrique Iglesias & Whitney Houston - Could I Have This Kiss Forever 
2. Afroman - Because I Got High
I'm not sure I even knew what 'getting high' exactly was in 1999.
3. Destiny's Child - Bootylicious
4. Westlife - Uptown Girl
5. Joanne - So Damn Fine
6. Jessica Simpson - I Think I'm In Love With You
7. M2M - Mirror Mirror
8. M2M - Don't say you love me
9. Mandy Moore - I Wanna Be With You
10. Jessica Simpson - Irresistible
11. Nikki Webster - Strawberry Kisses
12. The Offspring - Pretty Fly For A White Guy
13. Lou Bega - Mambo No . 5  (Don't try and tell me you weren't disappointed that your name wasn't mentioned in this song.)
14. Aaron Carter - Crush On You
Nick Carter features in this video with some pretty sound brotherly advice.
Item #2
Approximate Date: 2002 AD
Hip Hop and dirty pop reign supreme in this playlist. i.e. I was pretty hardcore at the tender age of 12.
1. Ashanti ft. Ja Rule - Happy
2. Britney Spears - Slave 4 U
Britney did Good Girl Gone Bad way before RiRi.
3. Destiny's Child - Nasty Girl
4. Alicia Keys - Girlfriend
5. Kelis - Good Stuff
6. Modjo - Chillin'
7. Missy Elliott - Work It
Nothing better than Missy discussing elephants and the shaving of her 'cho cha'.
8. J Lo - Jenny From The Block
9. S Club 7 - S Club Party
There really ain't no party like an S Club party anymore.
10. Wu-tang clan - Gravel Pit
11. Craig David - What's Your Flava?
12. Britney Spears - Boys
13. Bob Marley vs Funkstar De Luxe - Sun Is Shining
14. Tenacious D - Tribute
Item #3
Approximate Date: 2004 AD
Not sure what I was trying to achieve with this CD - so many highs and lows! I call it my Bipolar Playlist.
1. Sean Paul + Blu Cantrell - Breathe
Anyone able to detect what he is saying deserves a medal.
2. OutKast feat. Sleepy Brown - The Way You Move
3. Spiderbait - Calypso
Some of you may remember this ditty from 10 Thing I Hate About You. 
4. Britney Spears - Everytime
:'(
5. Enrique Iglesias feat. Kelis - Not In Love
6. Blink 182 - Miss you
Another :'(
7. OutKast - Ms Jackson
8. Beyonce - Naughty Girl
9. Christina Aguilera ft. Lil Kim - Can't hold us down
10. Kelis - Trick me
11. Obie Trice - Got some teeth
12. Missy Elliott - Gossip Folks
13. JoJo - Leave (Get Out)
Item #4
Approximate Date: 2005 AD
1. Ashlee Simpson - Boyfriend
2. Pharrell feat. Gwen Stefani - Can I have it like that
3. Stupidisco - Junior Jack
4. Mylo vs Miami Sound Machine - Doctor Pressure
5. Franz Ferdinand - Do you want to
6. Planet Funk - Chase The Sun
The CD broke soon after that 🙁 First world noughtie problems.
Item #5
Approximate Date: 2005 AD
Ashlee Simpson on the same playlist as Kanye West and 50 Cent?
1. Kanye West - Diamonds Are Forever
2. Ashlee Simpson - L.O.V.E
3. NERD - Rockstar (Jason Nevins Remix) 
4. Ciara feat. Missy Elliott - 1, 2 Step
5. Kanye West feat. Jamie Foxx - Gold Digger
6. 50 Cent feat. Olivia - Candy Shop
7. Missy Elliott feat. Ciara and Fatman Scoop - Lose Control
8. Usher - Caught Up
Item #6
Approximate Date: 2005 AD
It seems things turned a little techno when I was 15, coincidentally coinciding with my new-found penchant for Smirnoff Double Blacks.
1. Max graham vs Yes - Owner of a lonely heart
[soundcloud]https://soundcloud.com/gretshu/ministry-of-sound-owner-of-a-lonely-heart-max-graham-vs-yes[/soundcloud]
2. Sander Leinenberg - The Fruit
3. Freestylers - Push Up
[soundcloud]https://soundcloud.com/mdilelion-happy-people2/freestylers-push-up[/soundcloud]
4. Narcotic Thrust - When The Dawn Breaks (Original Dub Mix)
5. Cabin Crew - Star to fall
6. Live Element - Something About You (Club Mix)
7. Mylo - In my arms
8. Studio B - I See Girls (Tom Nevillle Remix)
Dear God, I still know all the lyrics.
Item #7
Approximate Date: 2006 AD
Part of the 'bring a burned CD to every party you attend and take over the sound system' era. These findings are comparable to the current 'plug in your own iPhone and take over the sound system' era we live in today. It seems some things never change.
1. Supermode - Tell me why  (Pretty sure this bad boy was my Myspace song)
2. Nelly Furtado - Maneater
3. David Guetta vs The Egg - Love don't let me go
4. Pussycat Dolls - Buttons
5. Justin Timberlake - SexyBack
6. Quesh - Candy Girl
7. Fergie - London Bridge (Oh Snap)
8. Studio B- C'mon get it on
9. LL Cool J feat. Jennifer Lopez - Control Myself
10. Nelly Furtado - Promiscuous Girl
11. Pussycat Dolls - Beep
12. The Similou - All this love
13. Paris Hilton - Stars Are Blind
This one must have been a mistake...right? RIGHT? 
Have you uncovered a nostalgia-ridden playlist lately? Let us know in the comments or tweet me: @bianca_interns.
Kanye West is easily one of the most divisive and contradictory players in the game today. So divisive in fact, most can't even agree on what game Kanye's actually playing. Music, fashion, Kapitali$ing on the Karda$hian Kid$, or simply rick-rolling young blondes at award shows; as the game changes, so does Chameleon Kanye. *cough Yeezus.* Undeniably, most have struggled to reconcile his often-outlandish public persona with his force as a humble yet boundary-breaking music producer. Yes, I did just write humble and Kanye in the same sentence.
Almost exactly a year ago, in what was a candid-as-Kanye-gets interview with The New York Times, West explored the various influences and inspirations for his latest album, Yeezus. Along with ensuring that henceforth no commentator (myself included) could mention Kanye West without including some scathing reference to his boundless adoration for the late Steve Jobs (man, he really likes him), The Times interview also delivered him an incredible amount of flack for peremptory insistences like "I am so credible and so influential and so relevant that I will change things" and like "Yeah, respect my trendsetting abilities. Once that happens, everyone wins. The world wins; fresh kids win; creatives win; the company wins."
A year on from citing Le Corbusier's lamp as his greatest influence and declaring NBA commissioner David Stern an artist, Kanye's gone and got hitched to an impeccably-dressed pot of vanity in front of a impeccably well-curated wall of flowers, has graced the cover of US Vogue with said pot of vanity and baby North, been declared by Lou Reed as "the only person who's out there really doing something," and collaborated with James Blake on the Brit's upcoming album. Having been described by Justin Vernon from Bon Iver as "otherwordly," and securing the lead role in Instagram's Most Liked Picture of all time, the West that walked out on stage yesterday at the Cannes Lions Festival to talk all things techno-culture, is a far cry away from West that ranted for 8 minutes straight on Jimmy Kimmel mere months ago. Despite spinning the same bullshit about design with utopian aspirations, and the hard-knock life of "rentable" celebrities who face public "lashings," Yeezus appeared a changed man. Cool, calm and collected.
Here's why.
Firstly, Kanye's started wearing skirts
"Men wearing skirts goes back hundreds of years, but never caught on in America. We have been brainwashed into thinking this is some sort of feminine act. One of the most masculine things you can do is put on a skirt."
Ever knowledgable Kanye knows that happy genitals equal happy people, right? So in an act invested with moralistic intension and a desire to de-brainwash the poor un-manly men of America, Kanye's reinvented the wheel with his high end man-skirt. Taking the lead, not that he'd admit it though, from Marc Jacob's signature kilt, Kanye's ensuring that as summer descends on LA LA Land he, along with anyone looking to purchase a man-skirt for a mere $US250-$US5000, will have easy, breezy and carefree junk in an environment designed for optimum mobility and fresh air cultivation. Making people happy in the pants, or should I say skirt, always makes you feel good about yourself so it's no wonder Yeezy is all smiles.
When he's not wearing skirts, he's wearing track pants
After an on-going saga with Nike, in which the brand failed to promise Yeezus royalties to his Yeezy trainers, or deliver future collections for the designer collaboration, a now Baby-Daddy in all their three-stripe, dollar $ign goodness.
"The old me without a daughter might of taken the Nike deal, because I just love Nike. But the new me, with a daughter, takes the Adidas deal, because I have royalties and I have to provide for my family."
It's humbling to know that worries regarding financial security keep even the Kim-ye clan up at night. So, with a new collaboration under his belt, and well on the way to getting his money "up to the next level. Because it ain't on Jay Z level yet, it ain't on Diddy yet," it seems clear all Kanye of by-gone days really needed was a few good nights' sleep.
He even designed the blanket under which he's been sleeping
?
He found time to stop and smell the roses
With Annie Leibovitz pulling out from her role as official Kim-ye wedding photographer mere days before the wedding, Kanye was still determined to have Annie-Leibovitz-like photography for his big day. While this meant he enlisted the help of a 19 year old, then-unknown photographer, it also meant he spent "like four days," perfecting the palate of a flower-filled photo of their wedding for Instagram. It's a hard job, but someone's got to do it.
He's become a family man
During The New York Times interview, Kanye was particularly tight-lipped when it came to discussing family matters, stating "I don't want to explain too much into what my thoughts on, you know, fatherhood are, because I've not fully developed those thoughts yet. I don't have a kid yet." And explaining that when baby North did come, it would be his kid, "not America's." A Vogue cover and one highly anticipated, over-the-top wedding later and my, my, how times have changed. Mother-in-law Kris Jenner sat in the audience for Kanye's stint on the Cannes stage, while Kanye himself declared he "can't be with any girl but Kim because that's the girl that I look at her pictures the most and get turned on the most." What did I say about happy genitals equalling happy people?
And finally, his genius has been credited in app-form
In yet another social initiative to beautify the world, Kanye lent his mug to web programming group, The Free Art and Technology, for an application that allows you to put Yeezy's face all over your desktop's icon dock. Downloadable here, Kanye must be feeling pretty good about bringing some Kanye-tinted beauty to desktops everywhere.

Which famous DJ starred in their self-produced porn store sci-fi Christmas movie musical? Who was the English singer that flirted with Dr Karl on Neighbours? Read below for our top 10 surprising acting cameos by musicians.
Usher
Before he was proclaiming his confessions for the second time, Usher Raymond was the resident radio host / DJ in everyone's favourite '90s makeover teen rom com, 'She's All That'.
The next best thing to Rachael Leigh Cook taking off her glasses to reveal that "omg, the nerd is totally, like, pretty?" is watching Usher himself choreographing the school to dance to Fatboy Slim's Rockafeller Skank.
"Split like the red sea!"
Andre 3000
One half of OutKast, André Benjamin, had dabblings in acting preceding his portrayal of Jimi Hendrix in 2013 biopic 'All is by my Side'. He's featured in various movies and TV shows, including 'The Families', 'The Shield', 'Revolver', 'Semi-Pro', 'Four Brothers' and as the voice of Elwyn the crow in 'Charlotte's Web'.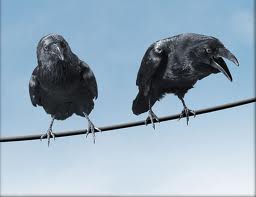 André as Elwyn (can not confirm if left or right crow).
His more notable role in his acting career was as Dabu in 'Be Cool'. For an entire 40 seconds of André's infectious laughter, see below.
Kanye West
Not even the self-proclaimed King of Everything could save Mike Myers' box office flop, 'The Love Guru'.
Who knew he loved hockey so much?
Michael Jackson
MJ made a brief appearance in 'Men in Black II', surprisingly not as an alien but instead as someone desperate for a position at the Men in Black Headquarters. I wonder if he'll make a comeback hologram appearance in 'Men in Black V'?
The highlight of this video is the fangirl's written commentary.
Moby
It seems that Moby has a fondness for erotic-themed movies, starring in 'Suck', 'Joes' Apartment' and as the character 'Dildo Head' in his self-produced porn store sci-fi Christmas movie musical, 'Moby Presents: Alien Sex Party'. Surprisingly, the latter's IMDb rating is a measly 4.2/10, with reports of Moby distancing himself from the production and even requesting to be edited out completely.
I'm going to leave it up to you to figure out which one is 'Dildo Head'.
Also worth a mention is 'The Limo' episode of How I Met Your Mother, where the gang mistake someone on the street to be Moby, pick him up in the Limo and head to his party. Upon 'Moby' ranting crazily and eventually threatening them with a gun, they realise he is in fact not Moby and hilarity ensues.
Alicia Keys
Before she was setting the world on fire, Alicia Keys had acting cameos in 'The Cosby Show', 'The Secret Life of Bees', 'Smokin' Aces' and as Scarlett Johansson's sassy friend, Lynette, in 'The Nanny Diaries'.
Backstreet Boys
One of the best TV cameos to date is the Backstreet Boys starring as a boy band-come-furry mammals(?) in 'Arthur'. The episode, 'It's only Rock n Roll', focuses on the boys' pending visit to Elwood City and Muffy's major, totally-relatable crush on Nick Carter.
Backstreet Boys did it wayyy before Chance the Rapper.
Full episode can be found here. Watch it. Your 12-year-old self with thank you for it.
Lily Allen
Starring as herself, and additionally flirting with Ramsay St resident 'DILF' Dr Karl, in 'Neighbours'.
King Avriel
Before she was a gender boundaries-pushing electro queen, 23-year-old King Avriel starred alongside Football Head Arnold as Timberly in the childhood classic 'Hey Arnold!'.
The resemblance is uncanny.
Watch 'Timberly Loves Arnold' for a full 10 minute blast from the past
Radiohead
Playing themselves in one of the most iconic South Park episodes of all time, 'Scott Tenorman Must Die', Radiohead scold Tenorman for being a 'crybaby' while he sobs into a bowl of chilli containing his parents' innards. After Thom Yorke's dance moves in 'Lotus Flower', you could almost call him a triple threat.
Poor Kid A.
Can you remember any great TV or movie cameos by a musician? Let me know below or feel free to tweet me: @bianca_interns
It's time to talk business. Last Thursday, Dr Dre officially became is the first billionaire in hip hop, acquiring a cool $3 billion ($2.6 in cash, $400 million in stock….but who's counting) in one of the most mouthwatering deals of the decade. While the rumours mounted that Apple Inc. were going to pull the plug on this trademark deal with Beats Electronics after that Facebook video announcement (Money + Rapper ? Intelligence), things seem to be all rich and rosy between the two megabrands.
The first billionaire in hip-hop, right here from the motherf**king West Coast."
But wait- the music. Where is the music in all of this? While many musicians are happy to settle with their music, their fans, their millions and their countless rehab stints, others have taken it upon themselves to trade their musical notes, for well, just notes, making their money elsewhere. Damn talented people, I probably should have really listened more in my Business 1001 classes.
Riding the wave of their multi-million dollar endorsement deals, clothing lines, book deals, restaurants, movies, and even perfumes (I mean who can resist the scent of Eau de Katy Perry) - the new millennium has seen an influx of talented musicians, or notably hip-hop moguls, trading their brand on the stock market in places you wouldn't even imagine.
Here are a cashed up hip-hop artists who have acquired all them dollar bills in the most unlikely of places.
Dr Dre
Consumerist Teenager: Dr Dr, I am having a problem hearing my music!
Dr Dre: An Apple (Inc.) a day keeps the doctor away!
How about $3 billion of dem Apples! That's right, Dr Dre and his business partner Jimmy Iovine have finally done it – they are hip-hop's first billionaires, signing a deal even grand in Apple's standards. Described as a "no brainer" by Apple Chief Exec Timothy Cook, the acquisition of Beats Electronics is in fact Apple's largest purchase to date, with the Beats' subscription-based music streaming service as its main selling point.
"We've known these guys forever," Cook added, "We've dated, we've gone steady and now we're getting married." Sorry Kanye and Kimmy, this may actually be the biggest wedding in hip-hop history. Dr Dre and Iovine have not only made headphones cool again since they started the company in 2008, but they entered into an overpriced market that only the big boys at Apple can afford. Well played, very well played.
50 Cent
It's hard to think that a hip-hip, dirty lyric, rapper named Curtis '50 Cent" Jackson, would go from selling 15 million records and being shot 9 times, to being one of the richest big boys in the music beverage industry. Huh? That's right. Jackson's beverage company Glaceau was the creator and marketer for "Formula 50", a brand of Vitamin Water which Coca-Cola purchased in 2007 for a tidy $100million. How refreshing!
Half a decade later, 50 has launched his Street King Energy shot, and it's already moved to number two slot in its ($2 billion) market. Just to add to his G-unit clothing company, not to mention the deal made with Reebok in 2003, his own record label, G-Unit Records and monies earned from his dabbles in acting and authoring. Hand this guy an Oscar already!
Sadly, money does not buy coordination….
Jay (remove the hyphen) Z
Jay-z sings it perfectly in Kanye West's song "Diamonds From Sierra Leone": "I'm not a businessman, I am a business, man!"
With an estimated net worth of $475million in 2013, Brooklyn born Jigga is not only a master of music, but a myriad of businesses as well. He is a hip-hop god, a fashion exec to his own Rocawear clothing label as well as an entertainment mogul, earning double digit millions from his concerts and Roc a Fella label, and new sports news agency launched just last year. Although this hustler doesn't fully own any alcohol brand, he is associated with a number of top alcohol brands in the market, including Ace of Spades and D'Ussé cognac,
If that isn't success, then he's always got Beyoncé's measly $300 million empire to fall back on (sigh).
P-Diddy
Up until May this year, Sean "Diddy" Combs held the crown as the richest rapper in the world. Although he may have lost the illustrious title to Dr Dre, I'm sure he won't be going hungry tonight with a staggering net worth of $700 million. A cool $120 million more than 2013, thanks to his deal with beverage giant Diageo and his burgeoning Revolt TV music channel.
While on stage we have seen him change his name from "Puff Daddy", to "P.Diddy" to just "Diddy", lately, this entrepreneur has adopted the moniker "Ciroc Obama" (his words, not mine). As Ciroc Vodka's value soars toward $1 billion, this entitles him to an eight-figure annual payout and a nine-figure windfall if the brand is ever sold, cementing himself on the cover of Forbes' 400 lists alongside Warren Buffet as one of hip-hop's next billionaires.
This guy has so much (non-music) money he really doesn't give any fucks if he loses a mil or two!
I OWE YOU: Diddy scrawled out an IOU for $1 million dollars after losing a "shooting dice" bet with Rick Ross. He aptly captioned the video "I just lost a million dollars. It ain't nothing #SuckMyD**kB***h
Bryan "Birdman" Williams
For everyone who is thinking, who the [email protected]#k is this guy? You are not alone. This New Orleans-born rapper/producer-turned-entrepreneur was the co-founder of musical powerhouse Cash Money Records, with his brother Ronald "Slim" Williams over two decades ago. Starting to ring a bell? Cash Money Records inked a $30 million distribution deal with Universal in 1998, catapulting it to success, signing rappers such a Drake, Nicki Minaj and Lil Wayne. With a net worth of $160 million ($300 together with his brother), Birdman placed himself securely in the Top 5 of this year's Forbes "Hip-Hop Cash Kings". Now, Birdman and Slim seem intent on taking over the world building a new branch of their business Cash Money Sports in May 2014, signing Texan American Footballer Mike Evans to the agency.
Kanye's Bound 2 turned into a crystalline slice of pop-heaven is probably the most unexpected discovery of the day. Mausi, who we featured a few weeks back, have taken the hook of West's closing number from Yeezus and added fluid synths and delicate vocals atop a pulsating dance beat. Unfortunately that don't take on the rap, nor the Kim-featuring video, but they score points for complete originality. If the Kanye original was too aggressive and egotistical for you, then you'll fall in love with this version.
[soundcloud] https://soundcloud.com/wearemausi/mausi-bound-2-v-3[/soundcloud]
©2017 THE INTERNS MUSIC, ALL RIGHTS RESERVED.