Archaeological Report
Location: CD stack in my childhood bedroom
The site of my childhood bedroom, located about 5km North of the Brisbane City, contains relics of a time between the dates of '95 & '10. On the weekend dating 21/22 June, armed with CD cleaner and my trusty box of Telfast, I decided to excavate this site in the hopes of discovering long-lost musical artefacts.
Amongst the red herrings consisting of blank CDs, photo CDs, a Where In The World Is Carmen Sandiego game, the Big Brother CD single & Peter Combes' Christmas Carols, there were some fruitful discoveries which can tell us a lot about my musical past.
Unfortunately, with the approximate lifespan of CDs ranging 10-15 years, some results came back inconclusive. A report of my successful findings can be found below (dated in chronological order):
Item #1
Approximate Date: 1999/2000 AD
I almost ejected the CD upon hearing the first song, thinking it was one of my parents' Spanish-themed dinner party CDs. Turned out to be the next best thing - Enrique Iglesias. Ranging from soppy pop songs to tracks about weed and 'jacking off', this playlist is just as confused as the fashion at the turn of the Millennium.
1. Enrique Iglesias & Whitney Houston - Could I Have This Kiss Forever 
2. Afroman - Because I Got High
I'm not sure I even knew what 'getting high' exactly was in 1999.
3. Destiny's Child - Bootylicious
4. Westlife - Uptown Girl
5. Joanne - So Damn Fine
6. Jessica Simpson - I Think I'm In Love With You
7. M2M - Mirror Mirror
8. M2M - Don't say you love me
9. Mandy Moore - I Wanna Be With You
10. Jessica Simpson - Irresistible
11. Nikki Webster - Strawberry Kisses
12. The Offspring - Pretty Fly For A White Guy
13. Lou Bega - Mambo No . 5  (Don't try and tell me you weren't disappointed that your name wasn't mentioned in this song.)
14. Aaron Carter - Crush On You
Nick Carter features in this video with some pretty sound brotherly advice.
Item #2
Approximate Date: 2002 AD
Hip Hop and dirty pop reign supreme in this playlist. i.e. I was pretty hardcore at the tender age of 12.
1. Ashanti ft. Ja Rule - Happy
2. Britney Spears - Slave 4 U
Britney did Good Girl Gone Bad way before RiRi.
3. Destiny's Child - Nasty Girl
4. Alicia Keys - Girlfriend
5. Kelis - Good Stuff
6. Modjo - Chillin'
7. Missy Elliott - Work It
Nothing better than Missy discussing elephants and the shaving of her 'cho cha'.
8. J Lo - Jenny From The Block
9. S Club 7 - S Club Party
There really ain't no party like an S Club party anymore.
10. Wu-tang clan - Gravel Pit
11. Craig David - What's Your Flava?
12. Britney Spears - Boys
13. Bob Marley vs Funkstar De Luxe - Sun Is Shining
14. Tenacious D - Tribute
Item #3
Approximate Date: 2004 AD
Not sure what I was trying to achieve with this CD - so many highs and lows! I call it my Bipolar Playlist.
1. Sean Paul + Blu Cantrell - Breathe
Anyone able to detect what he is saying deserves a medal.
2. OutKast feat. Sleepy Brown - The Way You Move
3. Spiderbait - Calypso
Some of you may remember this ditty from 10 Thing I Hate About You. 
4. Britney Spears - Everytime
:'(
5. Enrique Iglesias feat. Kelis - Not In Love
6. Blink 182 - Miss you
Another :'(
7. OutKast - Ms Jackson
8. Beyonce - Naughty Girl
9. Christina Aguilera ft. Lil Kim - Can't hold us down
10. Kelis - Trick me
11. Obie Trice - Got some teeth
12. Missy Elliott - Gossip Folks
13. JoJo - Leave (Get Out)
Item #4
Approximate Date: 2005 AD
1. Ashlee Simpson - Boyfriend
2. Pharrell feat. Gwen Stefani - Can I have it like that
3. Stupidisco - Junior Jack
4. Mylo vs Miami Sound Machine - Doctor Pressure
5. Franz Ferdinand - Do you want to
6. Planet Funk - Chase The Sun
The CD broke soon after that 🙁 First world noughtie problems.
Item #5
Approximate Date: 2005 AD
Ashlee Simpson on the same playlist as Kanye West and 50 Cent?
1. Kanye West - Diamonds Are Forever
2. Ashlee Simpson - L.O.V.E
3. NERD - Rockstar (Jason Nevins Remix) 
4. Ciara feat. Missy Elliott - 1, 2 Step
5. Kanye West feat. Jamie Foxx - Gold Digger
6. 50 Cent feat. Olivia - Candy Shop
7. Missy Elliott feat. Ciara and Fatman Scoop - Lose Control
8. Usher - Caught Up
Item #6
Approximate Date: 2005 AD
It seems things turned a little techno when I was 15, coincidentally coinciding with my new-found penchant for Smirnoff Double Blacks.
1. Max graham vs Yes - Owner of a lonely heart
[soundcloud]https://soundcloud.com/gretshu/ministry-of-sound-owner-of-a-lonely-heart-max-graham-vs-yes[/soundcloud]
2. Sander Leinenberg - The Fruit
3. Freestylers - Push Up
[soundcloud]https://soundcloud.com/mdilelion-happy-people2/freestylers-push-up[/soundcloud]
4. Narcotic Thrust - When The Dawn Breaks (Original Dub Mix)
5. Cabin Crew - Star to fall
6. Live Element - Something About You (Club Mix)
7. Mylo - In my arms
8. Studio B - I See Girls (Tom Nevillle Remix)
Dear God, I still know all the lyrics.
Item #7
Approximate Date: 2006 AD
Part of the 'bring a burned CD to every party you attend and take over the sound system' era. These findings are comparable to the current 'plug in your own iPhone and take over the sound system' era we live in today. It seems some things never change.
1. Supermode - Tell me why  (Pretty sure this bad boy was my Myspace song)
2. Nelly Furtado - Maneater
3. David Guetta vs The Egg - Love don't let me go
4. Pussycat Dolls - Buttons
5. Justin Timberlake - SexyBack
6. Quesh - Candy Girl
7. Fergie - London Bridge (Oh Snap)
8. Studio B- C'mon get it on
9. LL Cool J feat. Jennifer Lopez - Control Myself
10. Nelly Furtado - Promiscuous Girl
11. Pussycat Dolls - Beep
12. The Similou - All this love
13. Paris Hilton - Stars Are Blind
This one must have been a mistake...right? RIGHT? 
Have you uncovered a nostalgia-ridden playlist lately? Let us know in the comments or tweet me: @bianca_interns.

When Australians head over to Europe for Summer, they're expecting crystal clear water, sunshine and plenty of heat. Yet the mecca of European festivals, Glastonbury, provides almost the opposite- mud and almost a guaranteed chance of rain. If you missed out on tickets to Glastonbury or are looking for something more prone to stable weather conditions read below. Also read below if you are stuck in Australia and want ten minutes to day-dream that you're on a yacht somewhere in Croatia. Ah, how the other half live.
Here are the best ten, Metallica-free, European festivals in 2014:
Located in an industrial area of Germany, Grafenhainichen (yeah, us either), electronica festival MELT! could just be the most unique of the bunch. If you're looking for the mammoth headliners, this isn't the one for you but if your kinda thang is a tightly curated, deeply interesting festival, then MELT! is definitely up your alley. You'll be dancing in between giant cranes shooting flames and under disco balls suspended from trusses. What's more, the mainstage runs from 3pm to 7am. Yep, not one for the weak-hearted. But, you can relax throughout the day as there is water to swim in.
Dates: 18-20 July
Line-Up Highlights: Portishead, Robyn & Royksopp, Metronomy, Chromeo, Chet Faker, Darkside, Little Dragon
Cost: 359.90€(3 Day Ticket)
Suffolk, England
Latitude in England is a family-friendly festival that won't break you. There's colourful sheep, wide-open spaces and mystical woods with the line-up offering more than just music. Set in the English countryside, festival-goers can watch comedy, poetry and even opera, if that's your thing. If it's just music you're after, there is more than enough to block out the arty stuff going on around. There are four stages and forest parties that run into the early hours of the morning. Just like a true Glastonbury experience there is also mud, and plenty of it.
Dates: 18-20 July
Line-up Highlights: Two Door Cinema Club, Damon Albarn, The Black Keys, Tame Impala, HAIM, Royksopp & Robyn, Lykke Li, Mogwai
Cost: £195.50 (3 Day Ticket + Camping)
Robyn Hill Country Park, Isle of Wight
Bestival won Best Major Festival in 2012 and is continuing to churn out huge, eclectic line-ups. This year is themed Desert Island Disco so you're likely in for a bit of a boogie, particularly if the addition of Chic is anything to go by. Just like Latitude, Bestival is not all about the music. There's comedy and cabaret among other things to keep you entertained while you're not sweating with Major Lazer. Nile Rodgers has challenged Bestival with the task of making the world's largest disco ball so don those flares and boogie down like Disco Stu.
Dates: 4-7 September
Line-up Highlights: Outkast, Foals, Chic, Disclosure, Busta Rhymes, Basement Jaxx, Caribou, SBTRKT, Glass Animals
Cost: £205 (Weekend Ticket + Camping)
Gothenburg, Sweden
Ikea, meatballs, Robyn- the Swedes just do everything right, so it should be no surprise that Way Out West is one of the best festivals going. Way Out West has been going on since 2007, expanding into a three-day festival in 2012. It goes on in the city of Gothenburg, with a complimenting festival Stay Out West running alongside it. Stay Out West is for those night owls who want to party on with after-hours gigs at clubs in the city. If you don't fancy the idea of trudging out to a farm for three days then choose this one. You're in the heart of the city and amongst a bunch of ridiculously well-dressed Swedes, enjoying Summer's (literally) endless sunlight.
Dates: 7-9 August
Line-up Highlights: Outkast, Royksopp & Robyn (of course), The National, Future, Janelle Monae, Blood Orange, Icona Pop, Jamie xx
Cost: 1895SEK (3 Day Ticket + Stay Out West)
Roskilde, Denmark
If you're looking for that big, hearty festival experience with masses of people, this is the one for you. It's one of the largest music festivals in Europe with more than 110,000 punters in attendance. If The Rolling Stones playing to a crowd of 60,000+ people doesn't grab your fancy, then stay away. If nudity is not your thing, also stay away. The festival organisers a nude run around the festival ground on the Saturday of the event. At eight days long, Roskilde is a marathon not a sprint, so it's best to pace yourself. The line-up is so massive this year that all full-week tickets have sold-out.
Dates: 29 June- 6 July
Line-up Highlights: The Rolling Stones, Arctic Monkeys, Drake, Major Lazer, Outkast, Stevie Wonder, Chance The Rapper, Kasabian, Chromeo
Cost: 970DKK (Only one-day tickets are available)
Hasselt, Belgium
Belgium's second largest music festival, Pukkelpop was struck by disaster in 2011 after five people were killed by a massive storm that caused a stage collapse. It also made in headlines in 2010 after the Ou Est Le Swimming Pool lead-singer committed suicide at the festival. Not convinced? Understandable but the festival has bounced back, hosting names like Eminem, the xx and Major Lazer and also pulling massive crowds. 65,000 sweaty campers grace the festival, so you're in for a Glastonbury-like experience. According to all reports, the people are friendly and the atmosphere is pretty special. There's plenty of Aussies on the bill amongst alt-rock and EDM royalty. The festival kicks off with a Boiler Party on the eve of the festival, just incase three days of drinking and no sleep isn't enough.
Dates: 14-16 August
Line-up Highlights: Calvin Harris, Deadmau5, Outkast, Royksopp & Robyn, Cut Copy, Boy & Bear, Snoop Dogg, Disclosure, Actress
Cost: 175€ (Weekend Ticket + Camping). Unfortunately it's all Sold Out. Maybe next year…
Budapest, Hungary
The island of freedom, is what they call Sziget. Needless to say, that means anything goes. At eight days long, this is one that will take every inch of energy in your body. It's held on an Island just out outside Budapest with 350,000 of your closest friends. Around 50% of visitors come from outside of Hungary, so you're bound to get an eclectic crowd. And if we can stereotype Eastern Europe for a second, you're also set to meet many colourful characters and see body parts you perhaps didn't bargain for. When it all gets too much, the festival offers day trips into central Budapest during the day so you can recharge and see a few of the sights. Not that the line-up permits much time away.
Dates: 11-18 August
Line-up Highlights: Blink 182, Deadmau5, Lily Allen, The Bloody Beetroots, Calvin Harris, Outkast, Jagwar Ma
Cost: 249€ (All Week Pass + Camping)
Rovinj, Croatia
Those who missed out on a ticket to its sister festival, Hideout, can take comfort in knowing that Unknown offers a similar experience. All that really needs to be said is island, boats, Croatia. Are you sold yet? If not, know that Unknown is hosted in the stunning old town of Rovinj with crystalline water and beautiful people. It's five days of parties, which take place in the forest, on boats and on the island. The line-up is smaller than your big, central European festivals but it's a tightly curated and eclectic mix of artists.
Dates: 8-12 September
Line-up Highlights: Disclosure, Chic, Moderat, CHVRCHES, Jamie xx, Clean Bandit, Wild Beasts, London Grammar 
Cost: 258.70€ (Festival + Camping)
Benicassim, Spain
If the Spanish are known for one thing, it's partying until dawn. Benicassim is a four day festival on the East Coast of Spain that ensures plenty of sunshine and crystal-clear coastline. Think big stages, huge headliners and a bunch of wacky Mediterranean people. If you're keen on the idea of Glastonbury sans the rain and mud, then Benicassim will seem like paradise.
Dates: 17-20 July
Line-up Highlights: Kasabian, Klaxons, The Libertines, Cat Power, Lily Allen, Alesso, M.I.A., Tame Impala
Cost: 159€ (4 Day Ticket)
Abbots Ripton, England
This Festival is your ultimate alternative to Glastonbury if you want less crowds, a tightly curated line-up and a, well, mystical adventure. Similar to NSW's Secret Garden Festival, SGP encourages dress-ups in the woods, promoting a fairytale-like atmosphere. You won't see The Rolling Stones on a mainstage nor will you see Skrillex tear apart a dance dome but you're likely to meet a bunch of people and 'discover yourself' in ways you never thought possible. Unfortunately, if this sounds up your alley you will have to buy a ticket of a reseller or aim for 2015 as it is now sold out.
Dates: 24-27 July
Line-up Highlights: Public Enemy, Little Dragon, Hercules & Love Affair, Jagwar Ma, Wolf Alice, Gorgon City, Say Lou Lou
Cost: £142.50 (Weekend + Camping ticket)

Soundtrack the weekend with 10 of our favourite songs from the week.
Jessie Ware- Tough Love
Ooh Ms.Ware knows how to tug at the heart with her vocals. She needed to switch it up from Devotion and with the help Benny Blanco, she's taken her voice into the clouds, sounding airy and whimsical.
[soundcloud]https://soundcloud.com/jessieware/tough-love[/soundcloud]
Billie Black- I Waited For You
This one is the gold gem find of the week. Black has he utmost grace in her delivery of this slinky, down-tempo number. It's a self-assured debut that comes with a conceptually strong video. That chorus is a hidden treat that just grows with every listen.
[soundcloud]https://soundcloud.com/billie-black/billie-black-i-waited-for-you[/soundcloud]
Broods- Mother and Father
New Zealand duo, Broods, stirred crowds when they supported Ellie Goulding this month and they're further proving on this one that they can please both a mainstream and commercial audience. Mother and Father is a delicious slice of emotional synth-pop.
[soundcloud]https://soundcloud.com/broods/broods-mother-father[/soundcloud]
M.O- Dance on my Own
Girl bands are back in a big way but don't don your sporty spice Adidas, these guys have the swagger of TLC. Dance on my Own is a polished piece of pop with cascading vocal harmonies and sassed-up melody.
[soundcloud]https://soundcloud.com/momusicofficial/dance-on-my-own-mistajam-intro-teaser-version[/soundcloud]
Guerre- Tuk
Tuk is the second offering off Guerre's forthcoming album, Ex Nihilo, and it's a flittering, neo-tribal exploration that features his whispy vocals running effervescently alongside. According to Guerre, the song is the most pop on the album and it's him "trying to channel all that Pharrell produced Justin Timberlake stuff".
[soundcloud]https://soundcloud.com/yespleaserecords/guerre-tuk[/soundcloud]
D/R/U/G/S- Overcome (Feat. Fe)
Manchester producer, D/R/U/G/S channels the tropical vibe that has been doing the round of late on his latest single, Overcome. It's from his upcoming self-titled record and features some glorious vocals by Leo Duncan. If Summer was coming, we'd be all over this one, but for now it will have to do as a distant reminder of the summer that was.
[soundcloud]https://soundcloud.com/drugsbeats/overcome-radio-edit?in=the-in-terns/sets/what-were-listening-to-1[/soundcloud]
Mike Will Made It- Buy The World (Feat. Future, Lil Wayne, Kendrick Lamar)
Miley's producer is starting to make a name for himself as a soloist but he's recruited hip-hop royalty on this one. Buy The World is classic Mike Will. It's laid back, with a big, fat beat that keeps proceedings beefed-up. Future and Kendrick Lamar sound as good as ever while Lil Wayne continues to prove he's on a sharp decline. Oh well, two out of three ain't bad.
[soundcloud]https://soundcloud.com/interscope/mike-will-made-it-buy-the-world-feat-future-lil-wayne-kendrick-lamar[/soundcloud]
Ryan Hemsworth- Every Square Inch
Created in collaboration with Japanese producer, Qrion, 'Every Square Inch' is like sour skittles bouncing their way down a techno-coloured rainbow. Straight A Hemsworth with its vulnerable highs, bursting over defiantly get-low lows, 'Every Square Inch,' has us excited for the release of his October LP, Guilt Trips.
[soundcloud]https://soundcloud.com/ryanhemsworth/every-square-inchwith-qrion[/soundcloud]
Lil Silva- Mabel
Lil Silva has done a brilliant job as the producer for BANKS, but he's also doing some stunning stuff on his own. Mabel is the first track off his EP of the same name which is due to be released 4 August. It's a deep-base, layered beauty that is likely to aim right for the gut.
[soundcloud]https://soundcloud.com/lilsilva/lil-silva-mabel[/soundcloud]
Aaron- Strong
It's not everyday you get a polished debut pop song dropped at your feet, but it happened this week. London singer-songwriter, Aaron takes a swipe for the pop crown with this mammoth, synthed-up chorus. Look out Sheezus.
[soundcloud]https://soundcloud.com/aaronofficialuk/strong?in=the-in-terns/sets/what-were-listening-to-1[/soundcloud]
Listen to the full Soundcloud playlist below:
[soundcloud]https://soundcloud.com/the-in-terns/sets/10-songs-you-need-to-hear-this[/soundcloud]

It's Friday the 13th which should be enough to give you the spooks. If not there's a few scary numbers below including a sad Porter Robinson, a brooding remix of BANKS and two Lana Del Rey tracks. Yes, two. Spooky.
Porter Robinson - Lionhearted (feat. Urban Cone)
Crowned 'The Hottest Record in the World Right Now,' by BBC Radio 1's Zane Lowe, Lionhearted is a true departure from 21 year-old Porter's usual heavy EDM thumpers. Teaming up with Swedish indie-pop band Urbane Cone, this electro house anthem comes off of his hotly anticipated Worlds album, set to be released on August 12. All we can say is watch this space, Porter is about to be reborn with a new sound peppered with playful melodies, atmospheric vocals and dancey sentiment.
[soundcloud]https://soundcloud.com/porter-robinson/lionhearted-feat-urban-cone-zanelowe[/soundcloud]
Lana Del Rey - West Coast (Zhu Remix)
Sex, sex and more sex, this track just ooses seduction. "It really makes you want to fuck your way up to the top." Zhu dropped this track on the eve of Lana's Ultraviolence album release, and his timing could not have been more perfect.
[soundcloud]https://soundcloud.com/zhu/zhu-x-lana-del-rey-west-coast[/soundcloud]
Banks - Drowning (Lido Remix)
As we wait patiently for Banks' debut album, we're left to satisfy ourselves with remixes. And this one's a corker. Strings creep the remix along at a casual pace taking some of the burn of Banks' spiteful lyrics. A James Blake-esque intensity meets the chorus before plunging the track into trap territory.
[soundcloud]https://soundcloud.com/banksbanksbanks/drowning-lido-remix[/soundcloud]
Lana Del Rey - Brooklyn Baby
Lana's getting more press than Solange in the elevator at the minute but this one redeems her musically. Brooklyn Baby is sleek and sophisticated. The heights of her vocal range sound flawless while the 70s-inspired chorus is a winner. Apparently Loud Reed was meant to be on this one but he died the day they were meant to record. What could've been...
[soundcloud]https://soundcloud.com/lana_delrey/lana-del-rey-brooklyn-baby[/soundcloud]
La Roux- Tropical Chancer
Lana Roux just continues her run of stellar tracks. This one follows Uptight Downtown and keeps the good vibes going. Tropical Chancer centres around all things tropical, focusing on lush synths and rhythmic drums. It doesn't sound like there's any Trouble In Paradise here.
[soundcloud]https://soundcloud.com/la-roux-official/la-roux-tropical-chancer[/soundcloud]
Shamir- Sometimes a Man
Shamir continues his penchant for disco-funk with this number off his Northtown EP. Sounding slightly androgynous, Shamir sits right on the minimal beat. You can almost imagine him right there boogieing with you.
Bag Raiders- Nairobi
It's been a long time in between drinks for these Aussies and it seems they've been hanging in the tropics in their down-time. Nairobi is all about the Marimba. Think Survivor Nicaragua without the rations and tribal council.
[soundcloud]https://soundcloud.com/modularpeople/bag-raiders-nairobi-1[/soundcloud]
Para One- You Too
The host at the start of this video really makes this song but the tune is also quality. Think a big, tropical club in the early hours of the morning. The 90s-influenced beats are throbbing and the keys are driving it home. Resist it. I dare you.
Hoodie Allen- Nolan Ryan
Free track just for fun is what Hoodie Allen calls this. Well if this Motown-inspired slammer is 'just for fun' we can't imagine how good the album's gonna be. It's due soon.
[soundcloud]https://soundcloud.com/hoodieallenmusic/nolan-ryan[/soundcloud]
Popcaan - Number One Freak
The reggae vibes of Popcaan's debut Where We Come From has had us dutty dancing all week long and this one's a favourite. We have no idea what he's saying but that Jamaican flow is hard to pass on.
[soundcloud]https://soundcloud.com/mixpak/03-number-one-freak?in=mixpak/sets/popcaan-where-we-come-from[/soundcloud]

Which famous DJ starred in their self-produced porn store sci-fi Christmas movie musical? Who was the English singer that flirted with Dr Karl on Neighbours? Read below for our top 10 surprising acting cameos by musicians.
Usher
Before he was proclaiming his confessions for the second time, Usher Raymond was the resident radio host / DJ in everyone's favourite '90s makeover teen rom com, 'She's All That'.
The next best thing to Rachael Leigh Cook taking off her glasses to reveal that "omg, the nerd is totally, like, pretty?" is watching Usher himself choreographing the school to dance to Fatboy Slim's Rockafeller Skank.
"Split like the red sea!"
Andre 3000
One half of OutKast, André Benjamin, had dabblings in acting preceding his portrayal of Jimi Hendrix in 2013 biopic 'All is by my Side'. He's featured in various movies and TV shows, including 'The Families', 'The Shield', 'Revolver', 'Semi-Pro', 'Four Brothers' and as the voice of Elwyn the crow in 'Charlotte's Web'.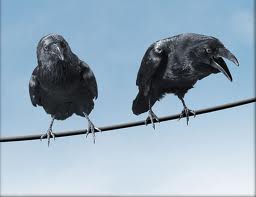 André as Elwyn (can not confirm if left or right crow).
His more notable role in his acting career was as Dabu in 'Be Cool'. For an entire 40 seconds of André's infectious laughter, see below.
Kanye West
Not even the self-proclaimed King of Everything could save Mike Myers' box office flop, 'The Love Guru'.
Who knew he loved hockey so much?
Michael Jackson
MJ made a brief appearance in 'Men in Black II', surprisingly not as an alien but instead as someone desperate for a position at the Men in Black Headquarters. I wonder if he'll make a comeback hologram appearance in 'Men in Black V'?
The highlight of this video is the fangirl's written commentary.
Moby
It seems that Moby has a fondness for erotic-themed movies, starring in 'Suck', 'Joes' Apartment' and as the character 'Dildo Head' in his self-produced porn store sci-fi Christmas movie musical, 'Moby Presents: Alien Sex Party'. Surprisingly, the latter's IMDb rating is a measly 4.2/10, with reports of Moby distancing himself from the production and even requesting to be edited out completely.
I'm going to leave it up to you to figure out which one is 'Dildo Head'.
Also worth a mention is 'The Limo' episode of How I Met Your Mother, where the gang mistake someone on the street to be Moby, pick him up in the Limo and head to his party. Upon 'Moby' ranting crazily and eventually threatening them with a gun, they realise he is in fact not Moby and hilarity ensues.
Alicia Keys
Before she was setting the world on fire, Alicia Keys had acting cameos in 'The Cosby Show', 'The Secret Life of Bees', 'Smokin' Aces' and as Scarlett Johansson's sassy friend, Lynette, in 'The Nanny Diaries'.
Backstreet Boys
One of the best TV cameos to date is the Backstreet Boys starring as a boy band-come-furry mammals(?) in 'Arthur'. The episode, 'It's only Rock n Roll', focuses on the boys' pending visit to Elwood City and Muffy's major, totally-relatable crush on Nick Carter.
Backstreet Boys did it wayyy before Chance the Rapper.
Full episode can be found here. Watch it. Your 12-year-old self with thank you for it.
Lily Allen
Starring as herself, and additionally flirting with Ramsay St resident 'DILF' Dr Karl, in 'Neighbours'.
King Avriel
Before she was a gender boundaries-pushing electro queen, 23-year-old King Avriel starred alongside Football Head Arnold as Timberly in the childhood classic 'Hey Arnold!'.
The resemblance is uncanny.
Watch 'Timberly Loves Arnold' for a full 10 minute blast from the past
Radiohead
Playing themselves in one of the most iconic South Park episodes of all time, 'Scott Tenorman Must Die', Radiohead scold Tenorman for being a 'crybaby' while he sobs into a bowl of chilli containing his parents' innards. After Thom Yorke's dance moves in 'Lotus Flower', you could almost call him a triple threat.
Poor Kid A.
Can you remember any great TV or movie cameos by a musician? Let me know below or feel free to tweet me: @bianca_interns
It's the long weekend. You're going to need tunes and you're going to need plenty of them. Lucky we've got you covered. Here is a very beat-driven Top 10 Songs of the Week:
1. Caribou- Can't Do Without You
This one's off Caribou sixth studio album, Our Love and it's full of those warm undertones we've come to expect. The "Can't Do Without" is a deep, all-encompassing treat on the ears and teases until the song's climax. It doesn't come until a minute towards the end, but when it does a rush of synths hit like a gustful wind, most likely bowling you over.
[soundcloud]https://soundcloud.com/caribouband/cant-do-without-you[/soundcloud]
2. Thomston- Anaesthetic 
This New-Zealand whizz-kid will surely makes waves with his immaculately produced brand of dark-pop. His voice is crystalline and runs alongside a slowly bubbling beat. There's a certain fluidity to the song that's hard to resist.
[soundcloud]https://soundcloud.com/thomston/anaesthetic[/soundcloud]
3. Montaigne- I Am Not An End
This song's been added to high rotation on Triple J this week and there's a good reason for it. I Am Not An End is a self-assured effort driven by a confident and pertinent voice. Its melodic strengths are too memorable for this song to just be a fleeting love.
[soundcloud]https://soundcloud.com/montaigne-music/i-am-not-an-end[/soundcloud]
4. How To Dress Well- Face Again
Tom Krell is certainly not churning out sunshine at the moment, but he's so good at melancholy it's hard to care. Following the fluffy Repeat Pleasure, Face Again is a much darker expedition not too dissimilar to the Weeknd's early mixtapes. It's not traditional in any way. It twists and turns in odd directions but it's confusing and thrilling at the same time.
5. DJ Dodger Stadium- Never Win
DJ Dodger Stadium are selecting some choose stadiums. The "Never Win" vocal sample speeds proceedings along nicely before it escalates into high pitched squeal. Meanwhile, the drum pads are packed on and the deep bass gets more and more pertinent. Promising stuff from Jerome LOL and Sammo Soundboy.
6. A G Cook- Beautiful
This is Nintendo music. That's what it is. And it never sounded so good. It's bubblegum pop, that seems to take cues from K-Pop. Amongst all the oddity, there's a beautiful vocal melody running alongside.
[soundcloud]https://soundcloud.com/pcmus/beautiful[/soundcloud]
7. Foster The People- Best Friend (Wave Racer Remix)
You can tell Wave Racer has had a hand over this from the get-go. There's trap-inspired drops, Atari synths and high-pitched vocals. It's either annoying or highly danceable. Take your pick.
[soundcloud]https://soundcloud.com/wave-racer/foster-the-people-best-friend-wave-racer-remix[/soundcloud]
8. Lily Allen- Bass Like Home
This is apparently the 'unofficial' anthem of the World Cup. We'll take this any day over Pitbull. It's an extremely British, deep-house number that ratites some incredibly literal lyrics. It's a little bit kitsch but that's half the fun of it.
[soundcloud]https://soundcloud.com/fletchscult/lily-allen-bass-like-home[/soundcloud]
9. Jack Garratt- Worry
The Chet Faker brand of electronic music has grown in popularity of late and this is another one that adds to it nicely. It's full of sparse beats, delicate keys and falsetto, capping it off with an instantly recognisable chorus.
[soundcloud]https://soundcloud.com/jackgarratt/worry-1[/soundcloud]
10. Polica- You Don't Own Me
Polica stick very close to the original but it doesn't matter because Channy Leneagh's voice is so perfect. It's the first time we've really got to hear it away from a coating of auto-tune. It's heighty and allows the chorus to soar.
If you've been sleeping on new music this week, consider this your cramming. You probably haven't escaped the week without hearing about the new La Roux track, but there are a few other gems here that have slipped under the radar. You can read along below or jump straight to the Soundcloud playlist here.  
1. La Roux- Uptight Downtown
La Roux's first track from Trouble In Paradise, Let Me Down Gently, introduced us...gently. It was lovely, but we were all waiting for the heart-racing, pop moment she delivered up time and time again on her debut. Well, this is it. Uptight Downtown is an '80s-inspired number that encourages dancing in the street, inappropriate grinding and hairbrush singalongs. In other words, it's pop perfection.
[soundcloud]http://soundcloud.com/la-roux-official/la-roux-uptight-downtown[/soundcloud]
2. The Preatures- Two Tone Melody
The Preatures have been busy overseas showing why Australian bands are the shit at the moment, however, they're returning at the end of July for a run of shows. Along with the announcement they've released this newie. Two Tone Melody sees the band ease-up, creating a dusky, slow-burning track that centres around Isabella Manfredi's smokey vocals.
3. Kyan- Taking The City
For an artist who's been around for barely a minute, Kyan's song-writing is so self assured and confident. Taking The City is another notch in his belt. It's a glisteningly, clean production with a huge chorus to boot. Just try and resist the foray into rock territory in the song's final third.
[soundcloud]https://soundcloud.com/kyanmusic/taking-the-city-2[/soundcloud]
4. Seekae- Test & Recognise
This is the second taster off Seekae's forthcoming album The Worry. It sees the band take a more accessible approach to songwriting, ditching a largely instrumental aesthetic in favour of dark, RnB inspired vocals. It's working well for them. Following Another, Test & Recognise is yet another hugely enticing track.
[soundcloud]https://soundcloud.com/futureclassic/seekae-test-recognise-1[/soundcloud]
5. Rebecca Clements- Wildlife
If you're in need of a cry at the end of the week, this is the track to do it to. This is 19 year-old British-singer, Rebecca Clements' debut track and it's a haunting ode to breaking free. Instrumentally, it's really only the guitar and Clements voice but she has a lyrical prowess holds your interest. "We try to run free but we're two lost strays, all caught up in the mess we've made", she sings ethereally and in total control.
[soundcloud]https://soundcloud.com/rebeccaclements/wildlife-1[/soundcloud]
6. TALA- On My Own In Hua Hin
TALA is quickly becoming one of the key innovators on the scene at the moment. This is the latest cut from her upcoming The Duchess EP is another chopped and screwed beauty. There's a touch of Santigold to it, a bit of M.I.A and a whole lot of TALA.
[soundcloud]https://soundcloud.com/talaofficial/on-my-own-in-hua-hin?in=talaofficial/sets/the-duchess-ep[/soundcloud]
7. DEADMAU5- SeeYa (Feat. Colleen)
This is a bit of a detour of sound for the man in the Mickey Mouse hat. Seemingly inspired by Daft Punk, he's opted for a funky bassline and robotic synths in yet another indication that EDM is changing its tack sound-wise.
[soundcloud]https://soundcloud.com/mau5trap/deadmau5-featuring-colleen-dagostino-seeya[/soundcloud]
8. jj- All White Everything
Enigmatic Swedish duo, jj, are certainly not a conventional pair. They occasionally cover rap songs, drop songs out of the blue and are short on imaginative album titles (V is the forthcoming effort). It's lucky then that they're music speaks volumes. All White Everything is a delicate track that builds that effortlessly builds but never quite reaches the climax. It's that restraint that makes it so intriguing.
[soundcloud]http://soundcloud.com/secretlycanadian/jj-all-white-everything[/soundcloud]
9. Meanwhile- Bigger City
Meanwhile is sure to become a name to watch. He's been hand picked by La Roux to support her on her upcoming comeback tour which seems like a perfect match. Like La Roux, this track is coated in '80s pastiche with unapologetic synths and hip-shaking bass. Bigger City may be the funnest track you hear this week.
[soundcloud]https://soundcloud.com/meanwhileost/bigger-city-1[/soundcloud]
10. Digitalism- Wolves (Feat. Youngblood Hawke) (RAC Remix)
RAC have a knack of remixing songs to make them even more accessible than their original. This is a radio-ready, indie-pop remix of Digitalism. It's perky, sunshine-induced and you'll want to hate it. But you can't. The careless indie-pop textures are irresistable.
[soundcloud]https://soundcloud.com/rac/digitalism-wolves-ft-youngblood-hawke-rac-mix[/soundcloud]
While big releases by Nicki Minaj and Mariah Carey threatened to cloud the week, a few funk-inspired numbers came to the rescue, willingly boogying us into the weekend. Check out our top 10 tracks of the week below:
1. Jungle - Time
It seems it's hard this week to find one song that's not inspired by Funk or Disco. Given it's a Friday evening, that sits very well with us. This one continues the mysterious Jungle's winning streak in the lead up to their debut album. Shake ya groove thang.
[soundcloud]https://soundcloud.com/pierre-della-monica/jungle-time[/soundcloud]
2. Little Dragon- Paris (TEED Remix)
If you thought Little Dragon's original was too minimal then you'll surely be pleased by this pulsating remix. TEED takes Little Dragon right into four am with a dirty, four-to-the-floor beat but also makes sure he leaves room to let the breathy vocals of Yukimi Nagano prosper.
[soundcloud]https://soundcloud.com/littledragon/little-dragon-paristotally-enormous-extinct-dinosaurs-holiday-edit[/soundcloud]
3. Banks- Drowning
BANKS' debut album isn't due until September but already we have heard about half of it. And basically we're listening and loving. It seems some guy has played her around pretty bad and now he's getting his due karma. "You're so bold while you're watching me moan" she sings like Taylor Swift with a gun. Jokes aside, this is stunning.
[soundcloud]https://soundcloud.com/banksbanksbanks/banks-drowning[/soundcloud]
4. Juce- (H)ours
Juce are basically a cross between HAIM and Destiny's Child and are pumping out '90s-inspired RnB. (H)ours follows a blistering debut in Call You Out and an equally exceptional follow-up Braindead. I guess this makes it three from three.
[soundcloud]https://soundcloud.com/annie-mac-presents/fmm-juce-hours[/soundcloud]
5. LAYLA - Smokestacks (Mountain of Youth Remix)
Garnering over one-hundred thousand plays in just the first month of its release, Smokestacks was LAYLA's breakout hit. This, as the name suggests, is a remix. Mountain of Youth take it into deep house territory, but still use LAYLA's vocal hook as the focal-point. Prepare yourself, this one gets pretty steamy.
[soundcloud]https://soundcloud.com/mountainofyouth/smokestacks[/soundcloud]
6. Vic Mensa- Down On My Luck
Vic Mensa has been named in XXL's freshman class for 2014 alongside names like Chance The Rapper and Isaiah Rashad. It basically means there is a big hype bubble surrounding him right now. This one finds a sugar, melodic middle ground between rap and electronic music.
[soundcloud]https://soundcloud.com/fuck-vic-mensa/down-on-my-luck[/soundcloud]
7. Chris Malinchak (Feat. Mikky Ekko)- Stranger
The week that MJ released his posthumous album, Chris Malinchak and Mikky Ekko beat him at his own game (not that he knows it's his game). It's got a funky bass-line, Nile Rodgers guitar-licks and a velvety vocal.
[soundcloud]https://soundcloud.com/chrismalinchak/stranger[/soundcloud]
8. Sam Smith - Stay with me (Rainer + Grimm Remix)
We begged for a remix back in First Impressions April 3 and our will has been done. It's been done good.
[soundcloud]https://soundcloud.com/rainerandgrimm/sam-smith-stay-with-me-rainer[/soundcloud]
9. King Avriel- Judgement Day // Valley Idols
The most important thing you should know about King Avriel is that she was the voice of Timberly in Hey Arnold. Let that sink in. Now, you should know she's now a 23 year-old artist who's about to release her debut album, thesis. This one's presumably from it and it's an organ-driven, RnB masterclass.
[soundcloud]https://soundcloud.com/kingavriel/judgment-day[/soundcloud]
10. Airling- The Runner
Airling is signed to Big Scary's record Pieater and is an Australian singer-songwriter. Aside from releasing this jazz-inspired electronic track this week, she's also been touring with Irish crooner James Vincent McMorrow. This one will seep under your skin and rest there for at least a week.
[soundcloud]https://soundcloud.com/pieater/airling-the-runner[/soundcloud]
With the dust only just settling from Coachella 2014, it may seem too early to think about buying pre-sale tickets to 2015's festivities. Here are ten reasons why you should be getting out of bed (or coming home) at 3am this Saturday:
1. The surprise acts
Sometimes the best acts at Coachella aren't even on the bill. With this year's surprise appearances including Busta Rhymes, Usher, Jay Z, Justin Bieber, Beyonce, Snoop Dogg, Mary J Blige, Lauryn Hill, Pusha T and Gwen Stefani (just to name a few), it's likely that 2015's guest appearances are going to be bigger and better than ever.
Although recent events might mean this is the last time you'll be seeing this:
2. The plethora of artists to suit your tastes
With the 2014 lineup reaching almost 150 notable artists, even before its surprise acts,  you'll be hard pressed to find a spare moment. So much so that you won't even have the time to care about spotting the celebs that don't care about spotting you.
Don't let this large number overwhelm you though. Coachella gives you the ability to go with the flow and even stumble into acts you didn't know you wanted to see.
3. Best workout of your life
Between the thigh squats (otherwise known as getting low), the fist punches brought on purely by a lack of knowing what else to do with your arms and the ab crunches from laughing too hard, the Coachella workout is a surefire way to drop some kilos. Or work off that delicious slice of pizza from the Heineken Bar.
4. Experience appreciation for new music
Coachella 2014 brought a host of lesser known acts that are likely to be big names by the time the festival rolls around next year. This year's bill saw the likes of BANKS, Courtney Barnett and The Preatures taking to smaller stages off the back of huge international hype. Just imagine where Lorde was in 2013...
5. The ultimate road trip
With initiatives such as Carpoolchella offering VIP tickets for life, all access guest passes and ferris wheel vouchers simply for carpooling with four or more people to the festival, there's no reason to not road trip.
6. Maybe 2015 will be THE year...
With punters getting Daft Punk'd by indie-rockers Arcade Fire at the start of their 2014 headline set, maybe it's a sign of things to come?
Or perhaps we should just take this as the best we're ever gonna' get. 🙁
7. The technology / special effects
The lighting and special effects paired with each set were on a level not seen at any Australian festival. You  could even forgive Muse for over-delivering on the flame throwers (I didn't need those eyebrows anyway) and the broken crane which left Matt Bellamy suspended oddly in the middle of the crowd.
Also, expect to have THIS GUY zooming above your head during the bigger bands:
Yes, that's a camera drone. Yes, we're living in the future.
8. The Quirks
The fashion
At Coachella you will discover that your fellow punters will take this chance to flaunt some questionable fashion choices but strangely you won't hate them for it and might even (god forbid) embrace it.
The art installations
A roaming, giant spaceman. Need I say more?
The sign language interpreter
Watching the sign language interpreter attempting  to keep up with Andre 3000's rapid-fire roll of the tongue in Roses was almost as entertaining as the entire set. Here's hoping Coachella will hire this guy next year: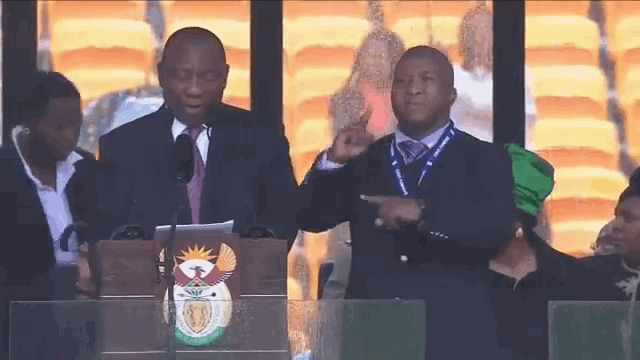 "I know you like to thank your shit don't stank"
9. The before/during/after parties
Start the day in the pool, end your day in the pool. Both in very different states of consciousness. If this is your style, we recommend staying at The Saguaro.
10. The payment plan
We can't all expect to afford to blow a cool $US375 in one go, not to mention additional travel and accommodation costs, nor can we be as #blessed as some celebs and actually earn money by simply attending (looking at you, Vanessa 'McHudgens'). Thankfully, Coachella has provided us with a  payment plan more attractive than your average infomercial.
Coachella 2015 is scheduled for April 10th through 12th, followed by the second weekend from April 17th through to 19th at the Empire Polo Grounds in Indio, California.
General admission passes are priced at $US375 (currently $AUD400.46 for those too lazy to currency exchange it), while VIP passes will cost you $US799.
Set your alarms for an early wake up, Australia. Pre-sales kick off early Saturday morning at 3:00am AEST (Friday, May 16th 10:00am PDT) from http://www.coachella.com/.
Every year there is a host of brilliant records that fail to capture the spotlight when they are released. Sometimes it's simply because they have no established profile othertimes it's because they release it on the same day as Beyonce surprise releases an album or Miley flies on a giant hotdog. Whatever the reason may be there is some gold that has fallen through the cracks this year. Below are five albums that we deem to be worthy of a first listen or re-listen.
Rome Fortune- Beautiful Pimp II
Beautiful Pimp II is the follow-up to last year's Beautiful Pimp mixtape. Calling something a mixtape often suggests that it's rough or unfinished. Beautiful Pimp II suggests the complete opposite. Produced entirely by CitoOnTheBeat, it's a cohesive effort that revels in its understated beats and melodic raps. Mixtape standout I Was On One, I Can't Lie is a chopped and screwed masterpiece while closer So is coated in beautifully warm keys. It's not what you'd expect from an Atlanta rapper but it's a refreshing take on the genre that deserves to have people talking about it.
Lyla Fox- Mirrors The Sky
When your debut record's a grower, it's always hard to grab immediate attention. A grower is most-definitely the word you'd attach to singer/songwriter Lyla Fox's debut record. Fox recorded the album in the English countryside, isolated from reality and it shows. Mirrors In The Sky sounds beautifully detached from the chaos of the city. Instead, it floats along on a melodic cloud, peppered by carefully selected instrumentation and pixie vocals. Let it rest with you a while and Mirrors In The Sky will present itself as a dusky, self-assured record.
Dena- Flash 
Perhaps it will be obvious on first listen of Flash why Dena hasn't gained the attention she deserves. It's a hard album to swallow, founded on a mix of left-field hip-hop and pop. Once you get used to it, Flash oozes sass and cool. It sounds youthful, vibrant and modern like a cross between M.I.A and Yelle. Cash, Diamond Rings, Swimming Pools is a lesson in minimalism, lifted by Dena's nonchalant attitude. Elsewhere on the record, she presents Timabland-esque production on Games- the most straight-forward moment on Flash. Yes, it's odd but it's a party from start to finish; partly obnoxious but also a heap of fun.
Eagulls- Eagulls
NME has already gushed over this record, but it's underrated in the way that it should be amassing a large cult following by now. If you compare it to the mighty public reactions to records from Cloud Nothings or Palma Violets in the past, then this album looks like it's been criminally ignored. Eagulls is a sea of raucous noise- distorted and tempo-raising. However, it never sounds messy. Behind it all, lead-singer George Mitchell delivers a hearty vocal that injects just enough melody and stature to keep everything in check. That's further aided by the killer hooks that are delivered on every song. They may be an unambitious alternative band, but there's some anthems on this debut like the Sonic-Youth sounding Possessed. If you have trouble connecting to Eagulls then watch the band perform live. On stage, Mitchell is an anxious and tense performer that creates an uncomfortable aura that's also thrilling to watch.
</span><span style="font-family: Consolas, Monaco, monospace; font-size: 12px; line-height: 18px;">http://open.spotify.com/album/1WXa2R14fPFcP4TvWZASl3</span><span style="font-family: Consolas, Monaco, monospace; font-size: 12px; line-height: 18px;">
100s- IVRY
IVRY may just be the funkiest rap music, this side of the century. With obvious nods to Andre 3000, 100s is a personable and colourful rapper. If the cover doesn't already make it obvious, IVRY is not your standard rap record. He takes Prince's infectious funk and lays on top an effortless flow that's both seductive and arrogant. When I think of IVRY, I think of a dim-light, a circular bed and purple satin sheets. While it may all sound a bit creepy, it's the sort of seduction that Prince and most recently Miguel have become masters in. If you can handle a line like "this is for bitches that like to get high" (Ten Freaky Hoes) you're likely to fall in love with IVRY. If not, avoid this. There's much more where that came from.
[soundcloud]https://soundcloud.com/foolsgoldrecs/sets/100s-ivry[/soundcloud]
©2017 THE INTERNS MUSIC, ALL RIGHTS RESERVED.