Chance The Rapper's third mixtape Coloring Book is one of the best releases of the year so far. It's a record that effortlessly melds together gospel and hip-hop tied together by Chance's ever joyous and charismatic raps.
While his themes and notions are always complex, there's something at the heart of every Chance record which reminds people that music should be fun. It should be devoured with a smile on your face. He taps the inner-kid inside all of us.
With that in mind, we've also decided to help you tap the inner-kid inside all of you with a Chance The Rapper coloring book. Each page has one line from each of the songs on the record with a custom illustration. You can see it below and also purchase a download link of the entire book here. All illustrations are by Bianca Bosso with the exception, of course, of Chance's album cover art, created by Brandon Breaux. 
Once you're done letting your imagination run free tag us on Instagram @theinterns_net with your finished product and you could win a custom print from the book.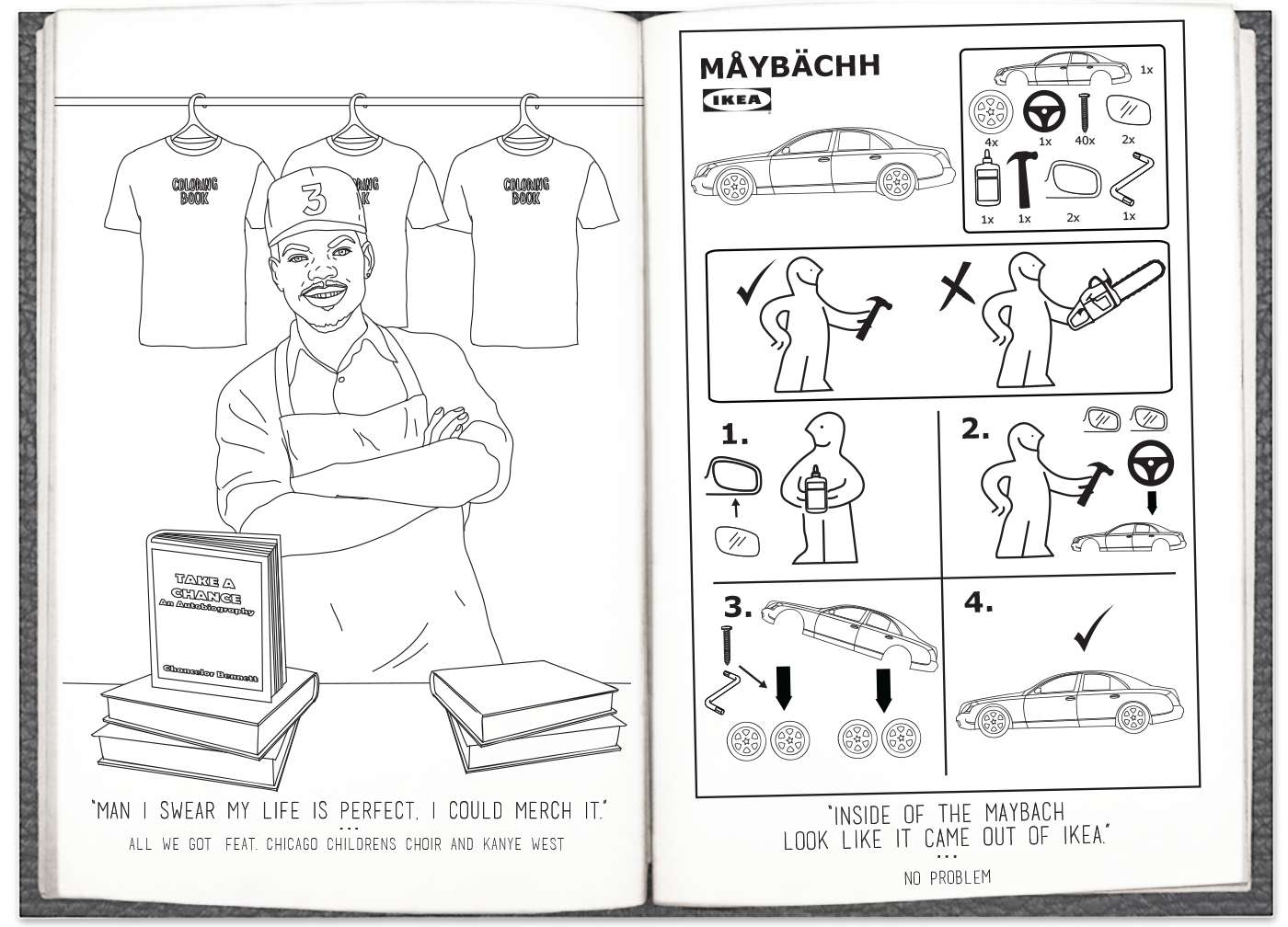 Download the entire book here.