September has ended, October has begun and it's finally time to wake Green Day up from their slumber. Here at the interns, we make it our mission to fit in as much music into each month as humanly possible. However, sometimes this isn't so easy on the wallet (or the head) and we must take care to work out what's worth our precious hard-earned cash and how to stretch said cash that much further. Rather than keep this useful information all to ourselves, we decided it was best to provide our loyal readers with a list of October's music offerings, all for the price of three Blue Swimmers each i.e: $30 (give or take 20%).

Bondax (with supports Kilter & Hatch)
When & Where: Oxford Art Factory, Sydney | Thu 2 Oct (i.e: tonight)
Why: On the back of their stellar Listen Out, Sydney performance, UK's Bondax will be playing one exclusive sideshow in Sydney. Receiving massive airplay on BBC Radio 1 and making big waves on Soundcloud, the duo have been filling dancefloors with their cheerful, tropical-inspired electronic beats. Better text your friends ASAP as their set begins in only a matter of hours.
Cost: $44. Early Bird tickets were $30 so technically this still could be included in this list.
[soundcloud width="750″ height="200″]https://soundcloud.com/bondax/all-i-see[/soundcloud]
Shlohmo
When & Where: Goodgod Small Club, Sydney | Fri 3 Oct
Why: You may know him from his collaborations with Jeremih, How To Dress Well and Banks or his remix of Little Dragon's Sunshine. For those that read our Listen Out Sydney wrap-up, you'd have noticed that we were slightly disappointed to see the LA producer's nighttime beats wasted on a daytime crowd. Personally witnessing the incredible atmosphere emanating during DJ Dodger Stadium's set at Goodgod two weeks ago, we know the compact Danceteria again will provide the perfect acoustics that Shlohmo's brooding, insulated music requires.
Cost: Slightlyyy tipping the scale to $33.40, you might need to forgo your soy cappuccino on this day in lieu of the booking fee.
[soundcloud width="750″ height="200″]https://soundcloud.com/shlohmo/shlohmo-jeremih-no-more[/soundcloud]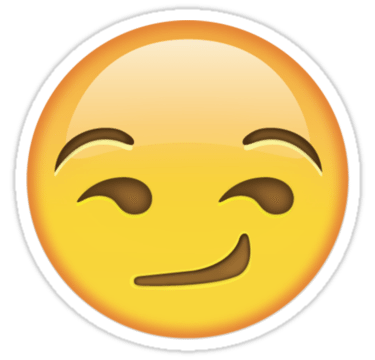 NLV Presents: International Edition
Who: Nina Las Vegas, Eclair Fifi, Sam Tiba, UNiiQU3, Swick
When & Where:
Villa Nightclub, Perth | Fri 10th Oct
The Hi-Fi, Melbourne | Sat 11 Oct
Zhivago, Adelaide | Sun 12 Oct
The Helm, Sunshine Coast | Thurs 16 Oct
The Imperial, Sydney | Fri 17 Oct
The TBC Club, Brisbane | Sat 18th Oct
Why: Full-time DJ, radio host and party liaison, Nina Las Vegas always brings us good times and great classic hits, time and time again. Whether it be presenting Triple J's Mix Up Exclusives or rounding up a talented crew for her debut NLV Presents at the beginning of the year, Nina has established herself as both a beatmaker and tastemaker who always knows what's up.  Nina has said her reasoning behind the tour was "to bring you some artists that you may already know and respect, as well as some artists that you should know and will get to see first in Australia on this tour." Get to know these international artists who are soon to be the names on everybody's lips.
Cost: $28.60
Read: Nina Las Vegas on Emojis, Australian talent & her upcoming NLV Presents Tour
[soundcloud width="750″ height="200″]https://soundcloud.com/eclairfifi/eclairfifitriplej[/soundcloud]

Bluejuice, RETROSPECTABLE: The Farewell Tour
When & Where:
ANU Bar – Canberra, ACT
Metro Theatre – Sydney, NSW (SOLD OUT) | Fri 24 Oct/Sun 26 Oct
The Venue – Townsville, Qld
Why: This will be your very last chance to see the Bluejuice boys doing what they do best in the tightest and goldest of leotards. Don't risk missing out in the hopes that they'll do multiple farewell tours, John Farnham-style; you'll probably have to wait a long, long time for that to happen. Plus, wearing a leotard at the age of sixty is not exactly the definition of Acting Yr Age. Both Sydney shows have sold out but there's still tickets available in Canberra and Townsville, so best book some flights while you're at it. In the meantime, check out what happened when we had a chat with Bluejuice in one of their very last interviews.
Cost: $37.01
[soundcloud width="750″ height="200″]https://soundcloud.com/bluejuicemusic/ill-go-crazy[/soundcloud]
DMA's (with support The Creases)
Why: Signing with I OH YOU at the beginning of the year, DMA's have gone from strength-to-strength, almost selling out all tickets ahead of their national tour. With comparisons made to Oasis, DMA's have an impressive catalog of tracks with the anthemic Delete gaining deserved worldwide attention. Witnessing the trio's triumphant performances at both Splendour in the Grass and BIGSOUND this year, we, the interns, believe they are one of the best live bands of 2014. With only a handful of tickets available for some of their shows, you'd better act quick or set up those Gumtree accounts quick-stat to see these guys before they're whisked away overseas for CMJ Music Marathon.
When & Where:
Brightside, Brisbane | Thurs 2 Oct
Oxford Art Factory, Sydney | Fri 3 Oct (SOLD OUT) / Sat 4 Oct
Rocket Bar, Adelaide | Fri 10th Oct (SOLD OUT)
Northcote, Melbourne | Sat 11 Oct (SOLD OUT) / Sat 12th Oct (SOLD OUT)
Cost: $18.50
Check out our DMA's review from BIGSOUND.
Oxford Art Factory's 7th Birthday
Who: Kilter, Oscar Key Sung, Hatch, Kanyon., Meare, Phondupe + more.
When & Where:
Oxford Art Factory, Sydney (duh) | Fri 17 Oct
Why: Oxford Art Factory (or OAF, as its regular visitors lovingly refer to it) has been providing us with solid good music and, almost always, memorable nights out for a massive seven years. Now it's time for everyone to come together and celebrate the birth of the Surry Hills establishment in the best way possible: to a slew of awesome electronic acts for you to dance away the night until the early hours of OAF's Birthday Boxing Day. But wait, there's more! There will also be a Hunter And Fox Tattoo parlour lined up in the cube to influence you and your friends to make life-changing and body-altering decisions when you're at your most vulnerable. There may or may not be cake.
Cost: Free!
Adult Disco featuring Lxury
When & Where: The Imperial Hotel, Sydney | Sat 4 Oct
Why: After dropping his debut track, J.A.W.S, in July last year,South London DJ/Producer, Lxury, has been filling dancefloors with his sunny house remixes of tracks such as CHVRCHES' Lies and Jungle's Time. Releasing his spirited EP, Playground, just last month, the  enigmatic producer has a whole load of new tracks to show off. Located at the non-lockout-zone-affected The Imperial Hotel, you'll be able to drink and dance to your heart's content. Hot tip: Don't be confused when you check the time upon your departure, as Adult Disco also coincides with the Daylight Savings rollover.
[soundcloud width="750″ height="200″]https://soundcloud.com/jungle-8/jungle-time-lxury-remix[/soundcloud]
SAFIA – You Are The One Tour
When & Where:
Oxford Art Factory, Sydney | Sun 5 Oct
'Halloween Party' at The Bakery, Perth | Fri 31 Oct
Why: The Canberra trio have had a busy year, going on tour, performing at Splendour in the Grass and supporting Lorde, as well as remixing and releasing a number of tracks. Their latest, You Are The One, has received massive airplay, and rightly so. The brooding, beat-laden track shows that these boys have something special going on. Already selling out some of their shows, you'd best get onto the rest of their gigs quick smart.
Cost: $15.40
Buy Sydney Tickets  Buy Perth Tickets  
SAFIA want to be brought back from the dead as a hologram & other things I learnt from our interview
[soundcloud width="750″ height="200″]https://soundcloud.com/safia-music/you-are-the-one[/soundcloud]
Caribou's Our Love
When & Where:
Your local iTunes or record shop | 3 Oct
Why: Dan Snaith made a stunning comeback with the delicate slow burner Can't Do Without You, the first single from his fourth album under his Caribou moniker. Succeeding that release with only one song, title track Our Love, the Canadian producer left us in the lurch, keeping the rest of his album under tight wraps before launching the stream of Our Love in its entirety a couple of days ago. the interns had a sneaky peek of the album, also known as had it on repeat for the past two days, and it is safe to say it was well worth the wait.
Cost: $16.99
[soundcloud width="750″ height="200″]https://soundcloud.com/caribouband/cant-do-without-you[/soundcloud]
Jessie Ware's Tough Love
When & Where: Your local iTunes or record shop | 10 Oct
Why: I don't believe a day goes by without one of the interns gushing over the talent of English songstress Jessie Ware. Releasing the captivating Tough Love earlier in the year, Ware has slowly been offloading song after song, each one as impressive as its predecessor. We highly recommend you show her some un-tough love and buy this record without delay.
Cost:  $19.99
[soundcloud width="750″ height="200″]https://soundcloud.com/jessieware/tough-love[/soundcloud]