Last month when Pitchfork awarded Ariana Grande her second 'Best New Music' stamp for Break Free, there were a lot of people left confused. The Best New Music award on Pitchfork is usually reserved for Sufjan Stevens and Vampire Weekend types, rarely gifted to Nickelodeon child stars turned popstars.  While many have their theories, it seems regardless Ariana Grande has won over alternative media everywhere. Not just Pitchfork, but the blogosphere in general has decided to turn a blind eye to her status as a pop princess and hail the second coming of Mariah Carey.
Grande first found fame on Nickelodeon's Victorious as Cat Valentine. Last year, she made her ascent to pop royalty, releasing her first album Yours Truly. The album went to number one in the US and spawned a top ten single with The Way. The album received lukewarm reviews with many hailing it more for its promise than its present merit. With pipes like a young Mariah Carey and a '90s RnB sheen, the 21 year-old had most impressed.
This year she's poised to release her sophomore album, My Everything, off the back of her US number two single, Problem with Iggy Azalea. The CEO of her label, Republic Records, Monte Lipman said of Grande, "she has this wildly successful fan base on the Internet unlike anything we've seen in some time". And it's being seen. On Twitter she's got 17.1 million followers and the video for Problem has received 110 million views in just over two months. From Pitchfork-reading hipsters to delirious teen fans, it seems Grande has everyone a little starry eyed.
Below are a number of reasons why we think she's managing to crack the mainstream and alternative markets:
RnB is kind of in right now ICYMI and Ariana knows it
Following a golden-age in which Janet, Mariah, Ciara, Ashanti and more prospered, RnB has took a back seat for much of the late 00s. It's revival has been bubbling away on blogs for the better part of two years but this year it seems to be back in the mainstream. Pharrell has had a big part in that, as has Beyonce's self-titled record and a few big RnB voice, one of them being Ariana.
Her first record and Problem were unapologetic throwbacks to the golden days of Mariah Carey and have, as such, put her on the radar of alternative media championing the 90s RnB revival and on the charts. With critics, in particular, RnB has become a very flavoursome genre. According to Any Decent Music, Pitchfork gave the most positive review of the latest Mariah Carey album, Me. I Am Mariah, saying "she's rarely sounded as comfortable". The fact that Ariana arrived with an RnB debut Yours Truly puts her right in the centre of RnB's renaissance without having to change her sound at all.
She's working with interesting producers
The RnB renaissance has been made particularly interesting by the prevalence of the genre within electronica. Kaytranada, Ryan Hemsworth and Shlohmo have made a name through sleek, mid-tempo originals and skittering remixes of tracks by Janet, Jeremih and Beyonce.
How does this have anything to do with Ariana? Be My Baby off her forthcoming record was produced by Norwegian producer Cashmere Cat. It's a distinctly forward thinking move by Grande's team who have clearly recognised what less mainstream producers like Two Inch Punch, Shlohmo and Dev Hynes have done for popstars (namely Sam Smith, Jeremih and Solange). Cashmere Cat's remix of Miguel's Do You Like Drugs? demonstrated how will his trap-inspired beat work meshed with soulful voices.
Elsewhere on the album she's worked with Benny Blanco who's done a seamless job of giving artists like Jessie Ware and Sia. Zedd has also produced the second single, Break Free, and David Guetta has produced a song, One Last Time which should satisfy America's EDM cravings. The Weeknd also has production credits as does Ryan Tedder which seems to automatically mean massive hit.
[soundcloud width="700″ height="200″]https://soundcloud.com/waveleaks/ariana-grande-feat-zedd-break-free[/soundcloud]
It's an eclectic bunch of producers, distinctly different from Yours Truly which was predominantly built by Veteran producer Babyface and The Rascals. It's a collection of current and future hitmakers which shows that she and her team are aware of what's going on in all facets of the music scene right now.
Max Martin is on board for the new album
There's one more name that wasn't mentioned above, because it's probably the most important addition to the album. Swedish producer Max Martin has won the prestigious ASCAP songwriting prize consecutively for the last four years, writing for artists like Katy Perry, Taylor Swift and Kelly Clarkson. His hand on the album is not a guarantee of success but it's a pretty good push in the right direction.
Proof of that is Problem produced by Martin. It's a delectable, RnB-inspired pop song that twists the proven formula to deliver an all-guns-blazing verse with a hushed chorus. Despite its unpredictability, the song 438,000 copies in the US in its first week and topped the iTunes charts in more than 50 countries. Martin apparently came up with the pre-chorus melody and the horns which have become the songs defining feature.
Martin pops up on three more songs on the new album (including Break Free) which pretty much means there are three more songs with definite hit potential.
She's taken a different path from TV star to popstar
It's a well-trodden path that from children's television to mature popstar. Many have tried and failed to break out of their mould and set the charts on fire. Demi Lovato and Miley Cyrus are perhaps the two most successful but even they struggled. Lovato did a stint in rehab and Cyrus' career was all but over following her mildly received, adult album Can't Be Tamed. She's gotten over that hurdle with 2013's Bangerz.
Coming into the music scene as a Nickelodeon star, Grande's first release was a boppy, sunshine-filled track called Put Your Hearts Up which received very little love from her fans and from Grande herself. She told Rolling Stones, ""It was geared toward kids and felt so inauthentic and fake. That was the worst moment of my life. For the video, they gave me a bad spray tan and put me in a princess dress and had me frolic around the street."
In 2013 she returned with The Way featuring rapper Mac Miller and scored a number two hit in America and a number one album with Yours Truly. The video for The Way features Grande fully clad, mucking around with Miller in a way that reflected her age. She wasn't explicitly presenting herself as a grown-up popstar, rather she was placing herself cleverly in-between her Nickelodeon roots and her desired popstar destination.
The album also cleverly oscillated between RnB throwbacks featuring rappers like Big Sean and pleasing piano ballads. As such, the conversation Grande growing too quickly or being risque has never really arisen. The process has been seemingly organic and as a result very much unpublicised.
The guests on My Everything are not your average pop features
There are seven featured artists on the forthcoming My Everything and while Pitchfork has labelled Iggy Azalea and Big Sean "no-talent stars" and Zedd is an EDM star, there are four which are very much of a more alternative taste. The aforementioned Cashmere Cat is one of those as well as Childish Gambino, A$AP Ferg and The Weeknd.
It looks like a move on her and her teams behalf to channel a current RnB sound with less-mainstream collaborators. Neither of those three have had a big chart hit and are much more likely to appeal to alternative blogs than mainstream fans. At this stage, Grande's fame is enough to carry the album without big name guests. It's a smart move that will once again see her coverage spread further than MTV. It should also be hoped that these names have been added for the benefit of the songs rather than for publicity.
There is one more name that has nearly been forgotten. None other than Harry Styles of One Direction fame (need it be said?) has co-written a track called Just A Little Bit of Your Heart. Just adorable. Truly adorable.
She's paying Pitchfork
According to this Reddit post, Grande and her team have been paying alternative media for their coverage. The speculation is all kicked off by one user who asks in reaction to Pitchfork's coverage, "I like a good pop song as much as the next guy but this shit is trash. Is anyone seeing something deeper here? Brings their credibility into question in my eyes, might be those radio $$ talkin."
31 users have weighed in on the debate with some arguing that her team is paying the website because "long term critical praise is more effective than a quick hit". There are a lot of $$$ signs thrown around but others dispel the rumour saying that the site is covering her because of "Decent voice – decent transitions – decently catchy – decent production". One user writes it's "because she's a qt". Sounds like they may be onto something.
She's nailing nostalgia
Nostalgia is one of the most powerful emotions and often one of the most effective tools of marketing. Grande and her team have done an excellent job of touching on a number of nostalgic decades through her videos and music.
The video for Problem takes us straight back to the '70s with knee-high white boots, big hair and a general Austin Powers psychedelia. In the video for Baby I she's firmly in the '90s with fluro coloured jackets and street-side hangs like those crazy kids from the '90s used to do. The track itself also heralds back to Mariah Carey's golden days of Honey or Dreamlover. The '90s is the decade that Grande references the most frequently which is smart given that it is very much in vogue at the moment.
She has an Instagram full of dogs
There has been a lot of talk above about good taste but nothing solidifies Ariana's good taste like her choice of dogs over cats. Her Instagram is full of pictures of her three dogs Coco, Toulouse and Ophelia who, of course, have their own Wikipedia pages. The dogs can do everything, as documented by her Instagram, from lying down to staring lovingly to sitting. It's really quite a sight to see.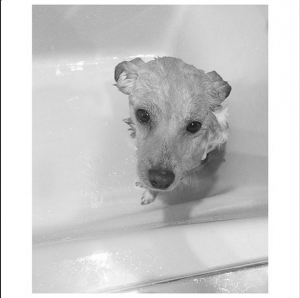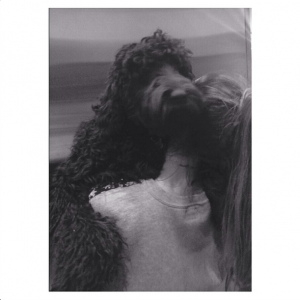 I am now wondering why I bothered with the other reasons when this is all we really need. Ariana Grande is a committed Instagram dog fan and that is why she is adored by all, just like the loveable species themselves.