It's fair to say that the humble music video is amidst a highly anticipated and totally welcomed resurgence. After exploding during the late 1980s and early 1990s alongside the indoctrination of MTV as the cultural influencer and instigator we've come to recognise it as, music videos then became somewhat of an afterthought in the 2000s. A weird landscape filled with awkward product placement and clunky new media haphazardly thrown into the melting pot while artists, directors and producers alike busied themselves grappling with just what the www's had in store for their industry. While major brands like MAC, Coke, Samsung and Pepsi, all benefited from this awkward coming of age period by jumping into bed with the Britney Spears' and Fergie's of the world, the true power and potential of ye' old music video as an artistic pursuit seemed to have fallen down the back of the couch to gather dust. Admittedly, the early 2000s subjected us to our fair share of girls on film, less plot, narrative or character development. Cue music, start dancing, start filming has seemingly been the go to formula for music videos for the better part of the noughties.
Recently however, this has begun to change as we slowly dig ourselves out of the thong-laden, booty shakin' void, one video clip at a time. From the narrative formula of Lady Gaga's controversial Telephone epic, to the raise-your-left-hand-and-twist-at-the-wrist motion synonymous with Beyonce's Single Ladies track now engrained in our cultural consciousness as a go-to saturday night move, the music video is steadily being restored to its former position atop not only the hyped-up MTV mountain but, with the top 5 most viewed videos on Youtube being music clips, it's seemed to have conquered the internet as well. In recent weeks, news regarding Sia's Chandelier clip has been plastered across Pitchfork, Sterogum, Vulture, and Rolling Stone to name a few and generates more than 26,900,000 Google results in less than a quarter of a second, making instant celebrity of both 11 year old dancer Maddie Ziegler and director Daniel Askill. Current reigning king of the music video world, Nabil Elderkin, debuted his offering for Little Dragons' track Pretty Girls to a similar response less than two weeks ago. As a follow up to the band's clip for Klap Klap, it's clear directors and artists are once again harnessing the story and cinematic scope of music videos. Like Lana Del Rey's Tropicano of 2013 directed by Anthony Mandler and Beyonces', well Beyonce album, music videos are becoming a world unto their own, unshackled from the time limits of their audio instigators, winding their way through narrative constructs, and characters, coming in two part series and extended versions. Here we have a look at a few of the music video directors from the 80s to now responsible for crafting the medium.
Today's Go To Guy: Nabil Elderkin 
Having aligned himself with the Future R&B movement and directed clips for the likes of Frank Ocean, The Weeknd, James Blake, FKA Twigs and Bon Iver, if you know anything about the music video industry at the moment, it's likely to be Elderkin's name. From small beginnings as a surfing photographer that grew up in Port Macquarie before moving to Chicago, it was Elderkin's desire to photograph a then-unknown rapper, Kanye West , that gave him his first break. Upon registering the domain name www.kanyewest.com on a whim, Roc-A-Fella records contacted Elderkin three weeks later to buy it back off him. Uninterested in money, Elderkin transferred the domain name in exchange for a photo shoot with the artist. These images went on to be the Kanye's first publicity photos and the beginning of an on-going collaboration between the two that has since spawned Mercy, The Coldest winter and a coffee table book. 
The Diva's Director: Jake Nava
Before Beyonce surprised the world with her explosive visual album, Beyonce, there were few people in the world privy to its creation. This man, Jake Nava, was one of those chosen few. Having worked with Beyonce during her Destiny's Child days and again when she was Crazy in Love, Nava directed three of the videos to feature on Beyonce, including Flawless, the bonus Grown Woman clip and the NSFW, comes-laden-with-parental-advisory-warnings, Partition. Nava is also the man we can thank for those hours spent in front of YouTube attempting to learn the Single Ladies choreography, a video that has since listed by The Times as the 3rd Most Influential Music Video of All Time and is an exemplary demonstration of what happens when perfect production meets perfect direction in the music industry (we all end up waving our hands in the air asking strange men to put a ring on it).
When he's not busying himself with Yonce, Nava is the darling of the divas, having directed Mariah Carey's Shake it off, Adele's Someone Like You, Emeli Sande's Heaven and made breakfast foods incredibly suggestive while  Kelis' Milkshake brought all the boys to the yard.
In 2011 Nava placed 5th in Entertainment Weekly's Top 10 Music Video Directors' and has worked with the likes of Kylie Minogue, Robbie Williams, and, all time trump card, The Spice Girls. 
The MTV Mastermind: Spike Jonze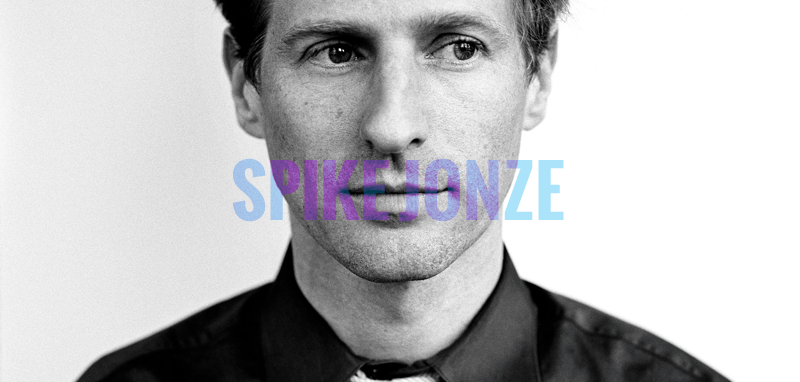 Joining Propaganda Film's in 1997, Spike Jonze has been credited with rendering the aesthetic of the hazy MTV generation at the height of its influence. A big call for a then fresh faced director with roots in the LA skateboard community? Perhaps, but let's not forget, this is the same man that won 4 MTV Music Video Awards for his 1994 work on The Beastie Boys' anthem, Sabotage, anticipated the entire Youtube obsession with flash mobs in his video for Fat Boy Slim's Praise you, and convinced Christopher Walken to dance up and down escalators around the LA Marriott for the band's follow up hit, Weapon of Choice, for which he won a 2001 MTV Video Music award as well as the 2002 Grammy Award for Best Short Form Video. Sounds like MTV, right? 
It was also Jonze's brilliant idea to cast children as hip-hop royalty in The Notoroius B.I.G's Sky's The Limit, and weird everyone out with his back to the future tactic of placing Weezer on stage at Happy Day's institution Arnold's for their Buddy Holly clip. Look closely and you'll see The Fonz singing along. Weird. 
More recently, Spike Jonze collaborated with Arcade Fire for The Suburbs, and co-directed Flashing Lights with Kanye, proving that all you really need for a great video clip is some slow-mo and a semi-clad Playboy model with a serious walk on her. A similar tactic was obviously utilised for Kate Beckinsale and the Underworld series. Walk on.
The Believe the Hype: Hype Williams
Harold 'Hype' Williams began directing music videos in 1991 with an unwavering desire to focus on what a song sounded like, and draw visual cues from there. Sounds simple enough, right? This crystalline, no bullshit approach to projecting the narrative of a song and the true nature of its singer onto the screen led him to be named Best Director of the Year at the 1996 Billboard Music Video Awards and gain the 1998 MTV Video Music Award in the Best Rap Video category for his work with Will Smith on Gettin' Jiiggy Wit It. Hype Williams successfully did for hip hop music videos in the early 90s, what Timbaland and Aayilah did for the for the soundscape of the genre at the same time. Working with everyone from Brandy to Boyz II Men, 2pac to Nas, TLC to Aaliyah, and Missy Elliot to Ashanti, Williams also found time to collaborate some 20 times with Kanye West since 2005, shoot Mrs West's Playboy cover of 2006 and capture Beyonce grindin' on dat wood, for her lesson in the art of seduction, Drunk In Love. Hint, you need a beach. 
The Madonna Man: David Fincher
Inspired by Butch Cassidy and the Sun Dance Kid, arguably the world's leading music video director of the 80s and 90s, David Fincher, set his sights on a career in directing as young as 8 years old. Before directing feature films such as Se7en, The Curious Case of Benjamin Button, The Social Network, and that infinitely forgettable blip otherwise known as Fight Club, the 1980s saw Fincher co-found Propaganda Films, a music video and film production company that, come 1990, was responsible for producing a third of all music videos made in the US at the height of MTV's reign and now counts Nigel Dick, of Britney Spears', Baby One More Time fame, and Spike Jonze, of well... Spike Jonze fame, among its alumni. 
Despite this clear and independent success, in a 2008 interview Madonna declared she was responsible for the trajectory of David Fincher's career after the pair worked on her 1989 hit Express Yourself and pulled the iconic video for the 1990 Madonna classic, Vogue, together in less than a week. Fincher won back-to-back awards for his work with Madonna and after a relatively dormant period on the music video front during the early 2000s, came back swinging with Justin Timberlake's Suit & Tie released on Valentines day earlier this year. With its deliberate use of black and white and an unapologetic Art-deco aesthetic, Digital Journal called it "Fincher's music video masterpiece," and earned him his third VMA. 
Fincher has also directed music videos for Michael Jackson, The Rolling Stones, Aerosmith and more Paula Abdul than anyone should ever be subjected to.
The Honorable Mention: Nigel Dick
This Dick gave the world Britney Spears' Baby One More Time. Nuff said.